Product Name: Front and Cabin In-Car Dual Lens Dash Cameras Recorder 4G GPS
Smart Night Vision Mini Hidden FHD Front and in-Car Dual Camera Cabin Security Camera, Loop Recording 3G and 4G Car Black Box For Car, Uber, Lyft, Taxi and Grab
Dual lens Cabin View Camera Camcorder is specially designed for vehicle video surveillance and remote monitoring. It has a high-speed processor and embedded operating system, combining with the most advanced H.264 video compression / decompression technology, 3G/4G network, GPS positioning technology, as well as WIFI. It supports not only video recording in1080P, 720P, AHD formats, but also vehicle travel information recording and wireless data upload. With center software it also achieves alarm linkage central monitoring, remote management and playback analysis. It is easy to use with simple design, multi-functions, TF cards, superior anti-vibration, easy installation and high reliability.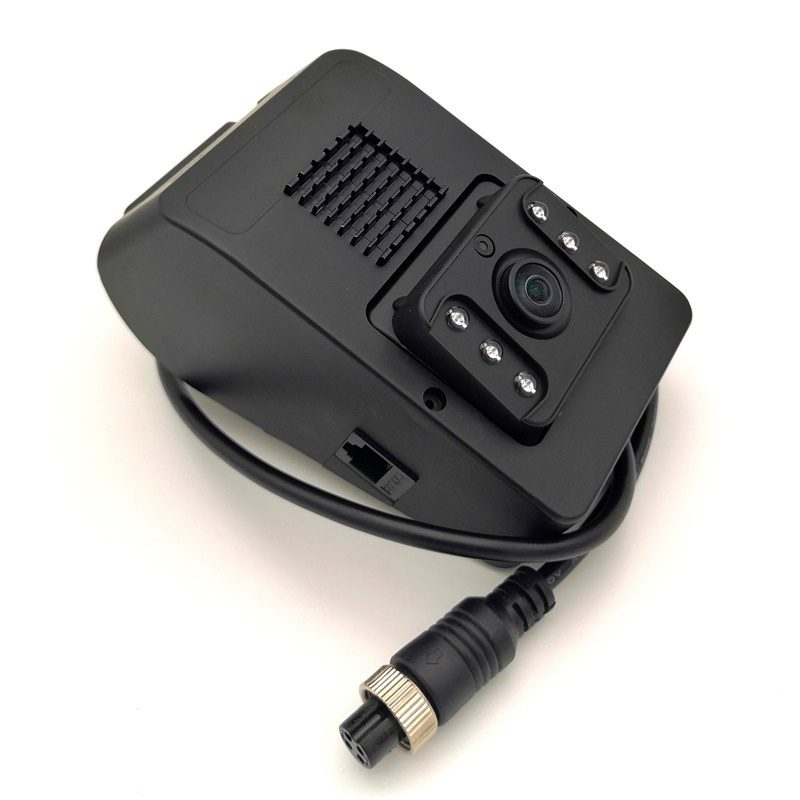 Product description:
This is a 4G and positioning body dual-channel Taxi Cab Camera, this product is a multi-functional car networking product, equipped with a high-definition mirror Head, large aperture, long focal length, super wide-angle dual-channel cameras inside and outside the car, 1080P high-definition video recording makes the shooting picture quality clearer; built-in WIFI module and 4G module, 4G full Netcom supports global frequency bands, and supports external large-capacity TF Card, TF card can be disassembled and assembled in other devices to watch the video, and synchronize the GPS driving track; this product also has high-definition car DV camera, one-key alarm, snapshot, built-in GPS + Beidou dual-mode precise positioning and GPS driving track It is a very cost-effective high-definition video recorder for passenger cars to make driving more safe and secure.
A built-in forward facing camera and an optional second camera for interior, side or rear views.
it is the world's most powerful 3G/4G instant video transmission vehicle camera with in-built tracking and telematics data.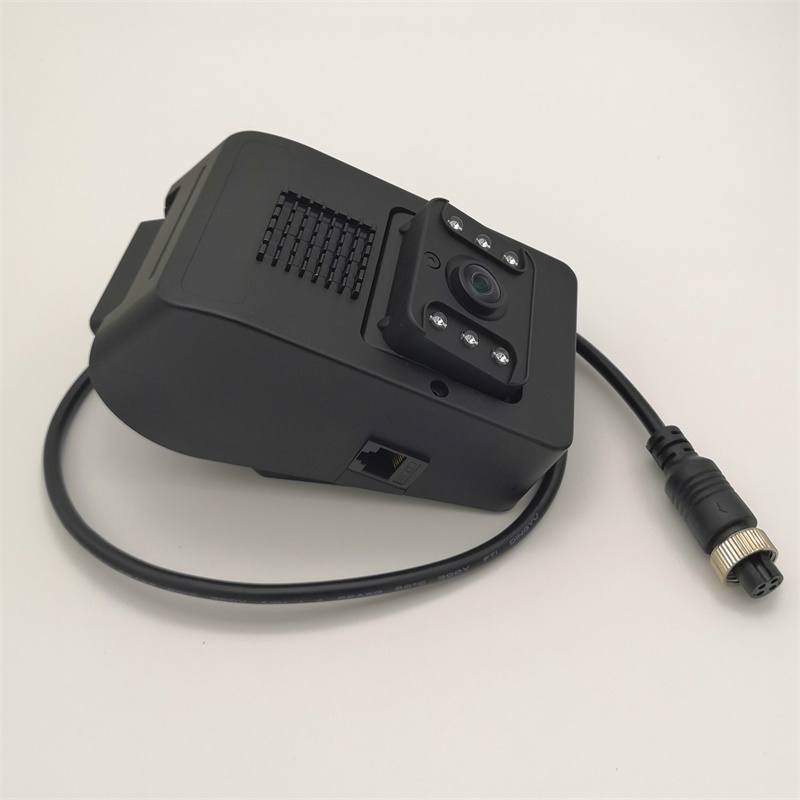 Product Features:
1. The 3G/4G and GPS/BD functions are integrated in an integrated design, which is convenient for installation;
2. TF card video encryption storage, support H.264/H.265 encoding, unlimited TF card capacity
3. The product is compact and light in weight. It is easy and quick to install on the rear glass of the rear-view mirror and does not block the driver's sight;
The internal camera has infrared and recording functions, which can clearly capture the driver and front and rear passengers in the car to ensure the safety of the driver and passengers;
4. Support real-time positioning and track playback
5. The external camera can clearly capture the scene outside the car, restore the truth for you, let the traffic police determine the responsibility on the spot, and quickly deal with the accident;
6. The whole machine has a highly reliable heat dissipation design, which can realize continuous monitoring in a 70° environment
7. Provide a video management platform, and the end user will deploy the platform locally
4G Dual Lens Dash Cam Wifi Built-in GPS Module 1080P Linux Dashcams Fleet Management Telematics Device Free
Product Specification of Cabin Camera For Car
Item name

Technical specification

Product name

4G Dual lens Uber Taxi Camera DVR

Operating system

Linux

operating language

English/Chinese

Front Camera

2MP, Lens DFOV 100 degree, HFOV 90 degree

Maximum illumination

0.05lux (color), 0.01 lux (black and white)

Rear view back camera

2MP, Lens DFOV 150 degree, HFOV 90 degree

Infrared distance

3 Meter

Picture format

JPEG

Video resolution ( cabin camera)

1920*1080P@30fps

Video resolution ( front camera)

1920*1080P@30fps

Video compression format

H.265/H.264

Video code rate

2Mbps-4Mbps

Audio

G.711 input

Storage capacity

Support for TF card encryption storage, no capacity limit

Satellite positioning

Supports GPS/Beidou real-time positioning

G-sensor

Supports parking collision warning

4G sim Card

Support all china/southeast-Asia 4G Sim Card,

EU or USA 4G Custom-made

Voice monitoring

The support platform listens to live audio

alarm

A low level triggers an alarm all the way

power consumption

<5W

Operating temperature

-20℃~+70℃

Operating humidity

10%~95%

Housing protection level

IP65

Product dimension

112*78*68mm

Net weight

<220 gram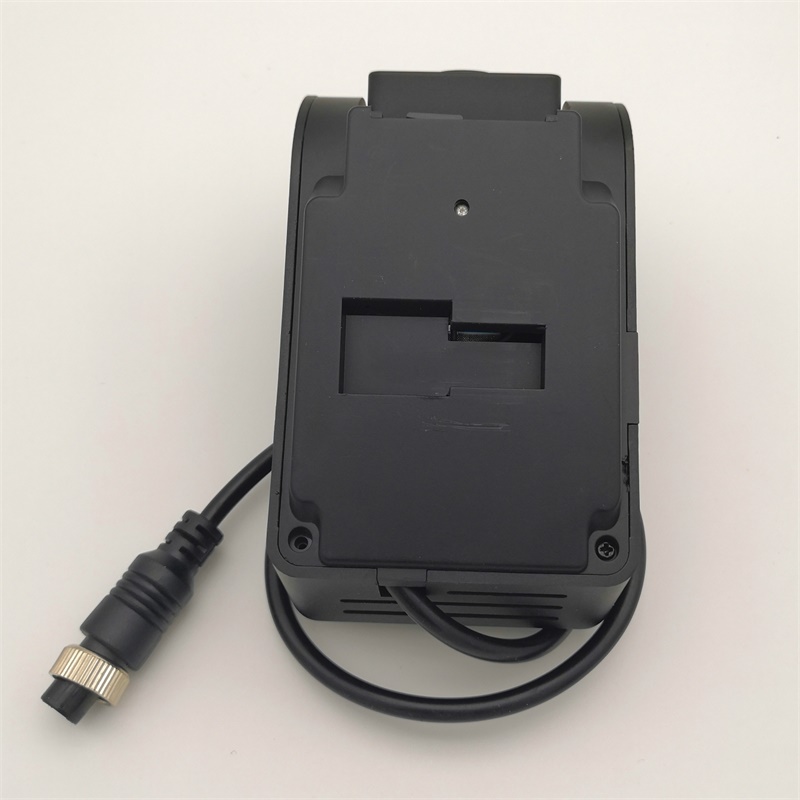 Product application of 4G Dash Cam
this compact dual camera vehicle DVR Cab Camera is widely used in Installed in vehicles such as official vehicles, online taxis, and taxis Built-in dual-channel high-definition AHD and CVBS modules as one design, compact and light weight, Paste and install on the rear glass of the rearview mirror, which is convenient and quick, and does not block the driver's sight
On Board recording cameras are becoming an essential tool in vehicle incident evidence, RTA's , public complaints and recent "Crash For Cash" scams have made the use of a camera an excellent tool in proving the scammers.
Our 4G Dash Cam Front And Cabin can work and apply for the following taxi and online-call Internet Car as following:
Uber、Lyft,Didi, Grab, Ola, Uber, 99, Taxify, Careem,
Mytaxi, Cabify, Yandex Taxi, Kakao Taxi, Gocatch, Bitaks, Gett