Product Name: 3 In 1 Car Reversing Kit Video Parking Sensor Backup Rear Smart View
3 in 1 Car Parking Sensor Car Reverse Backup Rear View Camera with 2 Radar Detector Sensors Indicator Buzzer Alarm Car Camera
Product Feature of Rearview Camera With Radar Sensor
(1)Practical camera with fine performance which is easy to install and no need to punch without changing the appearance of your car.
(2)Fine performance sensor to accurately measure the obstacle distance.
(3)Heartbeat BIBI buzzer alarm. Simple installation, no need to punch. Universal fit for all car models throughout the year, Easy to install: No drilling required, very flexible mounting options with 3 hard plates included in different inclination angles
(4)The reverse video and obstacle distance data simultaneously displayed on the monitor, allow you to accurately grasp the car situation.
(5)Low illumination camera, excellent night vision waterproof effect.
(6)When the car into reverse gear, reversing lamp lights up, automatic startup system.
(7) When a vehicle enters an obstacle 2 meters away, the video radar system indicates the start of the obstacle distance, When a vehicle enters an obstacle distance of 1.2 meters, Buzzer start alarm
China Camera Manufacturer produce 3 in 1 Video Parking Sensor Car Reversing Backup RearView Camera with 2 Radar Sensors Alarm Indicat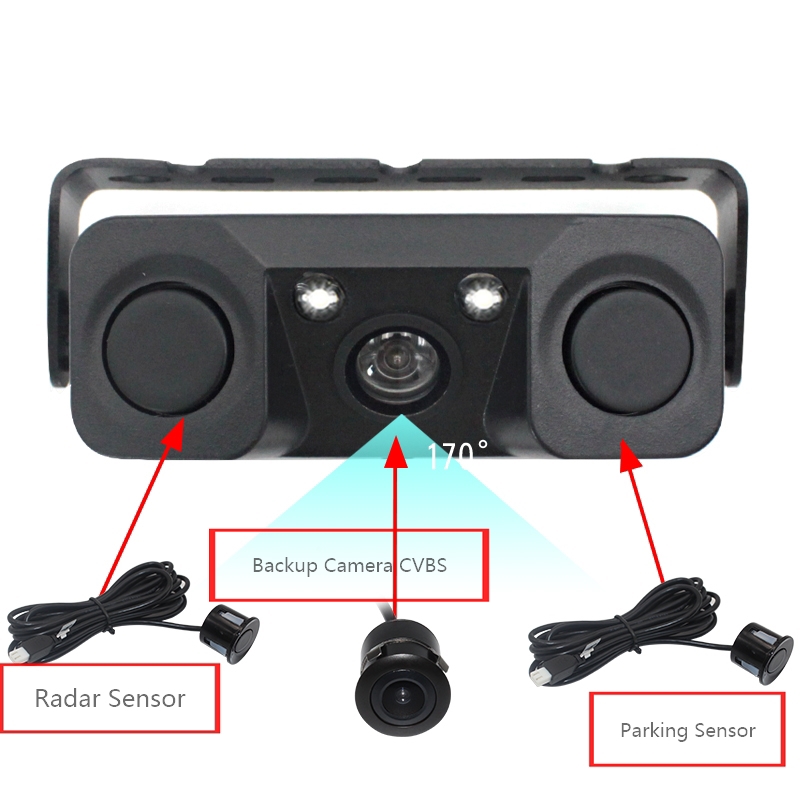 Product Specifications of Parking Sensor Backup Camera Combo
Rated Voltage: DC 12V
Detect Distance: 0 - 2000mm
Display the distance and image of obstacles on the screen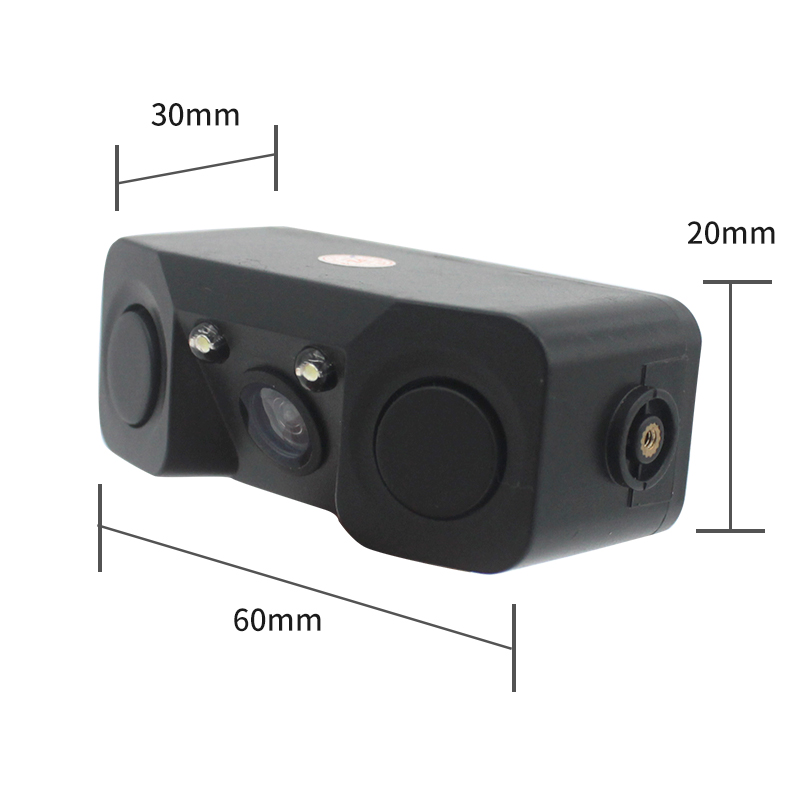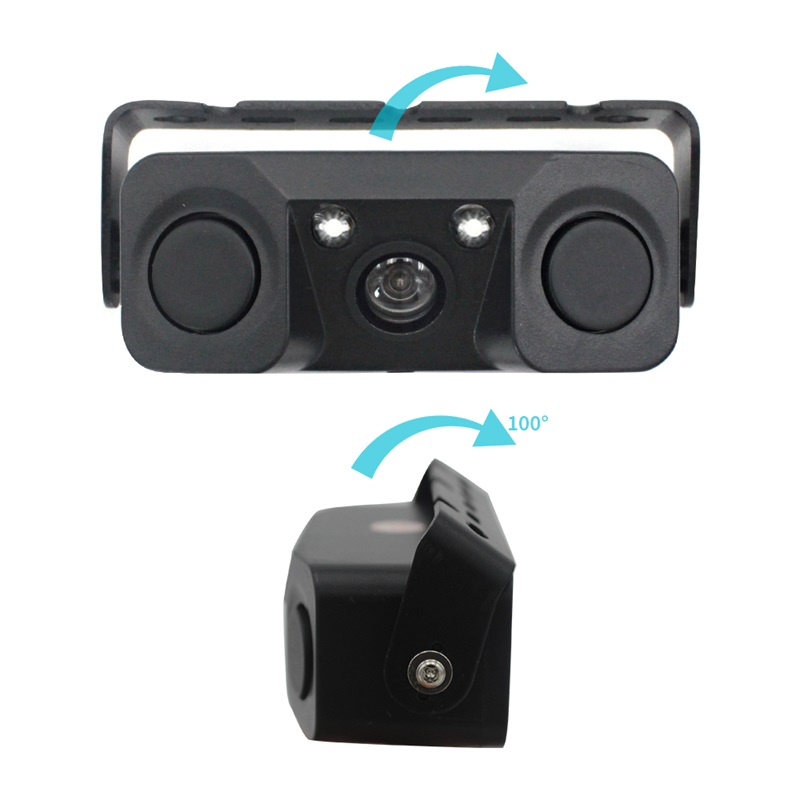 Item Name

3 in 1 backup camera sensor combo

voltage

9DCV—15DCV

Rated voltage

12DCV

Power cost

Max 1W

Image sensor

1/3 CMOS

Total Pixels

720*504pixels

Resolution

600 TVL (Enhanced)

Lens Angle

120 degree

Mini lumination

0Lux

Video output

CVBS 1.0 Vpp / 75ohm

Respond distance

0.3m—2.0m

Alarm distance

0m—2.0m

Sensor diameter

14mm

Sensor angle

X、Y、60℃

work temperature

-30℃---+80℃

alarm volume

65dB

Alarm frequency

1.6-2.0m:0.5 HZ(slowness);;1.1-1.5m :1 HZ(slowness);

0.6-1.0m:3 HZ(commonly); 0-0.4m :BI----- ;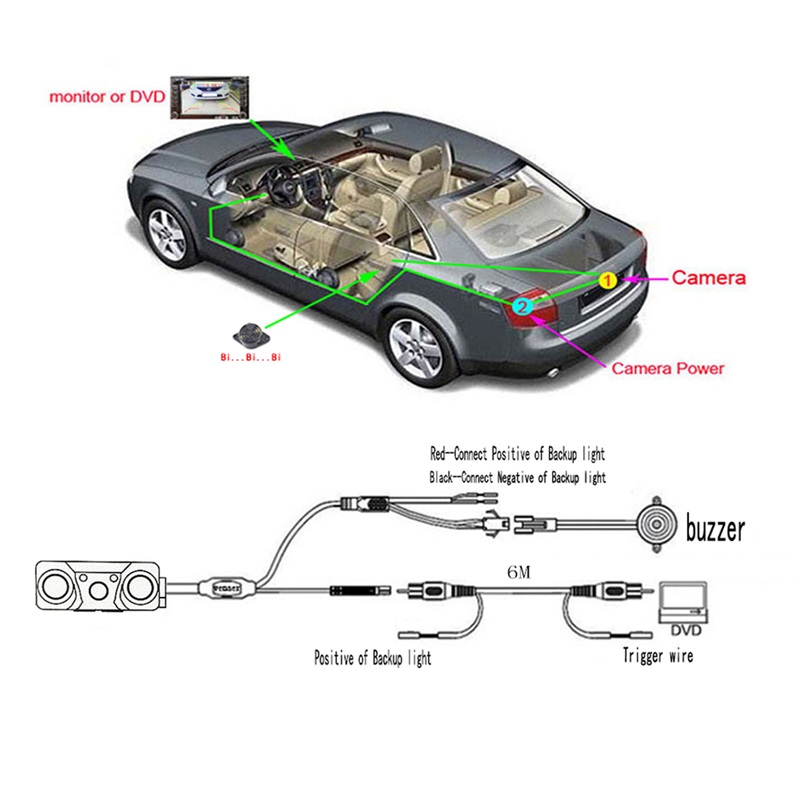 Package Included:
1 * Backup Camera With Parking Sensor 2pcs
1 * 6000mm Video Line
1 * 1500mm Power Line
1 * Accessory
Package Size: 143 * 103 * 60mm / 5.63 * 4.06 * 2.36in
Package Weight: 200g / 7.05ounce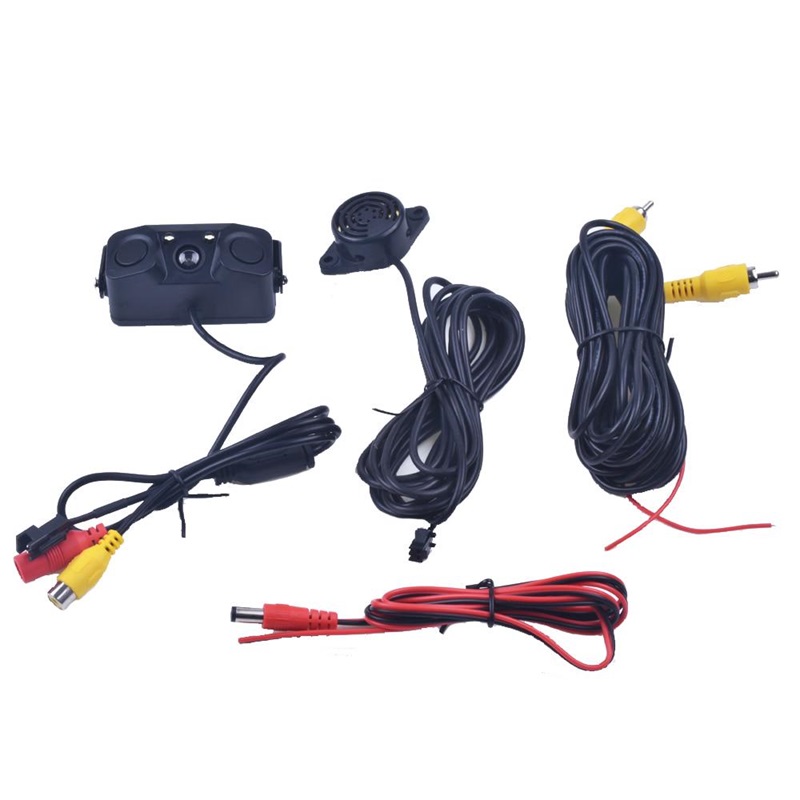 Product Application
1, 3 in 1 Parking Sensor Backup Camera Combo can work with any kinds of cars, SUV and commercial vehicle in worldwide
2, Rear View Camera with Backup Radar can work with Toyota, Honda, Benz, BMW,
Skoda, DAF, MAN, Scania, Iveco, GM, Ford and other famous brands cars