Product Name: 2021 newest Intelligence Smart AI Vehicle Camera with Blind Spot Detection BSD
This is an automotive AI blind spot detection camera with a built-in blind spot detection algorithm,It can detect whether people and vehicles are close to the detection area while the vehicle is running. Effectively predict the collision risk of pedestrians on the right side, and realize two-way sound and light alarms for drivers and pedestrians Avoid human and vehicle accidents to the greatest extent. Alarm protocol output via IO alarm output or serial port RS485. The device can be linked with car video recorder (M DVR) or sound and light alarm.This car camera adopts waterproof and anti-shake design, which can reach IP68 waterproof level. Mainly used in the blind spot detection of special vehicles, and provide auxiliary prompts for the driver to drive safely
Product Introduction:
Blind spot Camera,What Is Blind spot?Best Blind spot Mirrors
BSD is an automotive AI blind spot detection camera. It supports 12-24V wide voltage input and is suitable for most vehicles. It has a built-in blind spot detection algorithm. It is mainly used to detect people and vehicles approaching the detection area during vehicle driving, and effectively predict pedestrians on the right side. The danger of collision can realize two-way sound and light warning for drivers and pedestrians, avoiding pedestrian and vehicle accidents to the greatest extent. The alarm protocol can be output through IO alarm output or serial port RS485, and it can be linked with MDVR or sound and light alarm.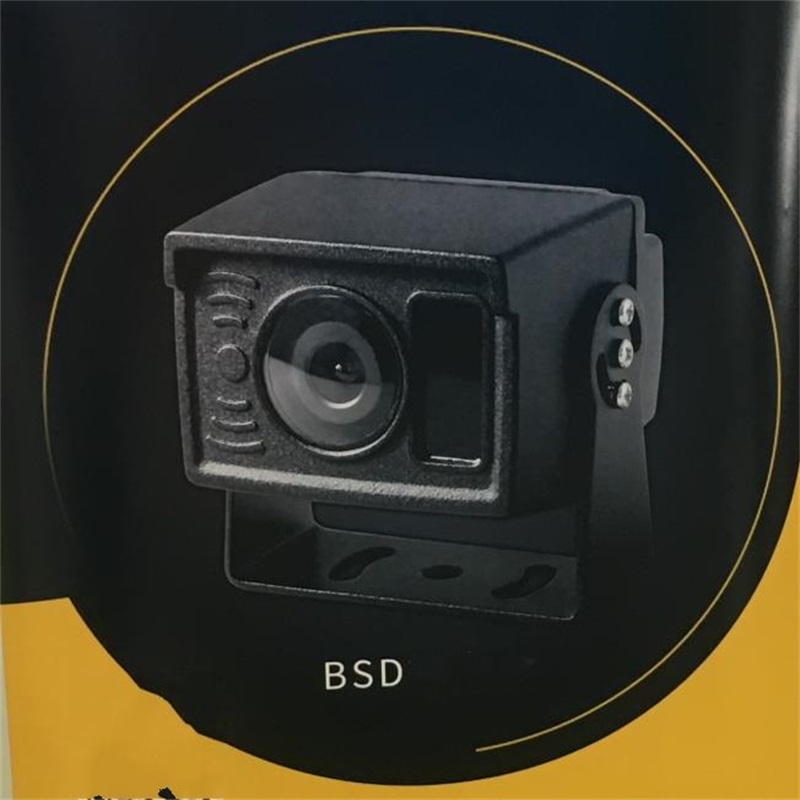 Blindspot detection (BSD) is a sensor-based safety feature that detects obstacles& pedestrians around the vehicles. The blindspot is caused because of passengers sitting inside the vehicle, window pilars, incorrect arrangements of rear viewing mirrors, and headrests. The system warns the driver about any obstacle which is not in the viewing range of the driver. The warning generated can be in various forms such as vibrating of steering, a small pulsating sound inside the driver's cabin &flashing of light on the infotainment screen or on the instrument cluster. The system also provides the driver with cross- traffic alert and help to avoid the collision. BSD uses ultrasonic RADAR & camera-based technology to detect any obstacle nearing the vehicle. If the sensor detects an obstacle nearing the vehicle, it alerts the driver, if the driver fails to maintain the distance between the obstacle and vehicle, the system automatically steers the vehicle away from the approaching object.
The BSD Camera connect and work with Audible Alarm and Vehicle Monitor display, when the Pedestrian just passing by at the side,
The Audible Alarm will flashing with bright lights also send warning voice to remind the person. see as following actual image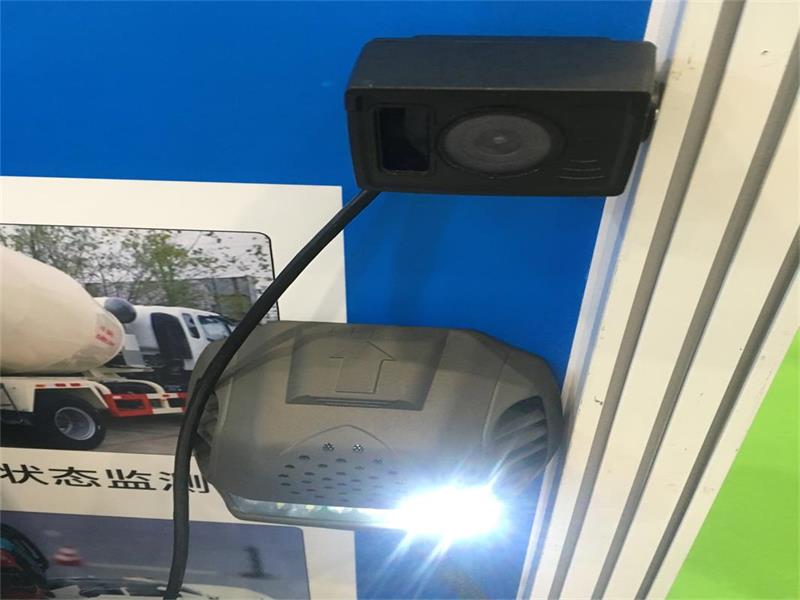 Product Technical specification of

Aftermarket BSD Camera
| | |
| --- | --- |
| Model | BSD-360 AI Camera With BSD |
| CPU | ARM Cortex A7 |
| NPU | 0.6TOPs |
| Sensor | 1/3" CMOS AHD 720P |
| Frame | 30fps |
| TV Type | PAL |
| Effective video Resolution | 1080(H)X 720(V) |
| Effect photo Resolution | 1.3 M pixels |
| Vertical sync frequency | 50Hz / 60Hz |
| Minimum illumination | Color:0.05Lux/F1.2 |
| Video output | 1.0vp-p, 75Ω |
| AGC | Auto |
| S/N Ratio | More than 50dB |
| White Balance | Auto |
| BLC | Auto |
| Optical Lens | 2.8mm F = 2.0 |
| Lens of FOV | 100° |
| Night Vision | Starlight Good Night Vision |
| Audio | no |
| Built-in program | BSD Program |
| Alarm Interface | 1 channel IO Alarm Output(5V) |
| Serial port | RS485 |
| Video interface | 4P Aviation head |
| Currency | 400mA±10% |
| Power | DC 12V-36V Wide Voltage (±10%) |
| Waterproof Grade | IP68 |
| Working Temp | -40°C~70°C , RH95% MAX |
| Storage Temp | -30°C~80°C,RH95% MAX |
The BSD car camera has a waterproof and anti-shake design that can reach IP68 waterproof level. It is mainly used for blind spot detection of special vehicles to assist drivers in driving safety.
Market application: suitable for all kinds of large vehicles, can be docked with departmental standard machines, sound and light alarms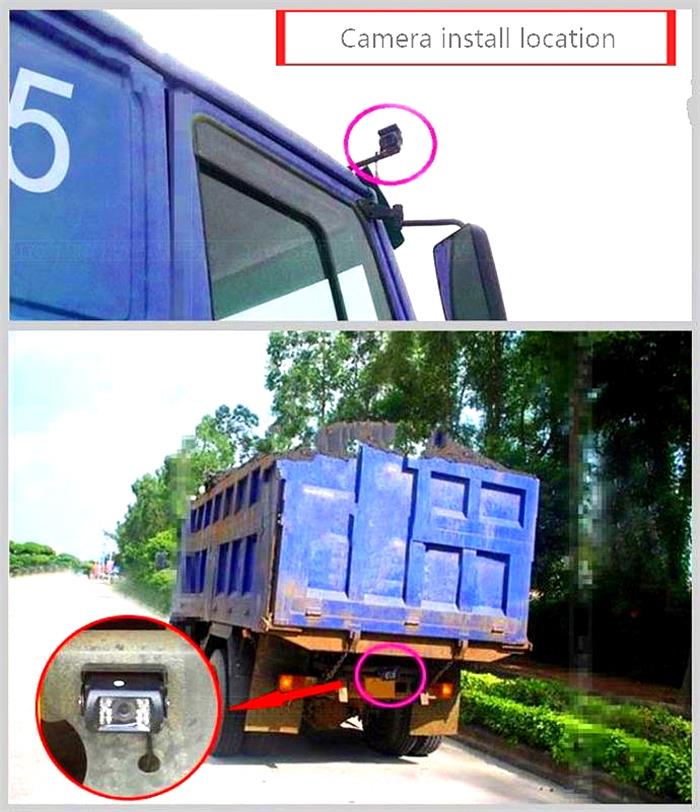 Product Application
1, Blind Spot Camera For Heavy Equipment, Port Harbor Crane, Tower Crane, Container Stacker Crane Equipment, Material Handler, Excavator, Wheel loader,Crusher, Off-highway truck,
Bulldozer, Vibratory Soil Compactor,Skid steer loader,Backhoe loader and other construction machinery, Telehandler,Crane Truck
2, AI Camera With BSD For Fork-lifts, Electric forklift,Reach truck,VNA Truck, Counterbalance Truck,Reach Stacker,Empty Container Handler, Sideloader,Telehandler
3, Aftermarket BSD Camera For Semi trucks, Commercial Truck,Tanker truck,Transport Logistics vehicles, Trailer, VAN,Articulated dump truck,Rigid truck, Truck-trailer combination, Longer Heavier Vehicles, Bulk truck, Container- / hooklift truck,Tipper truck, trailers and towed machines, Tipper, Skip Lorry, Sweeper,Hooklift,Quarry Dumper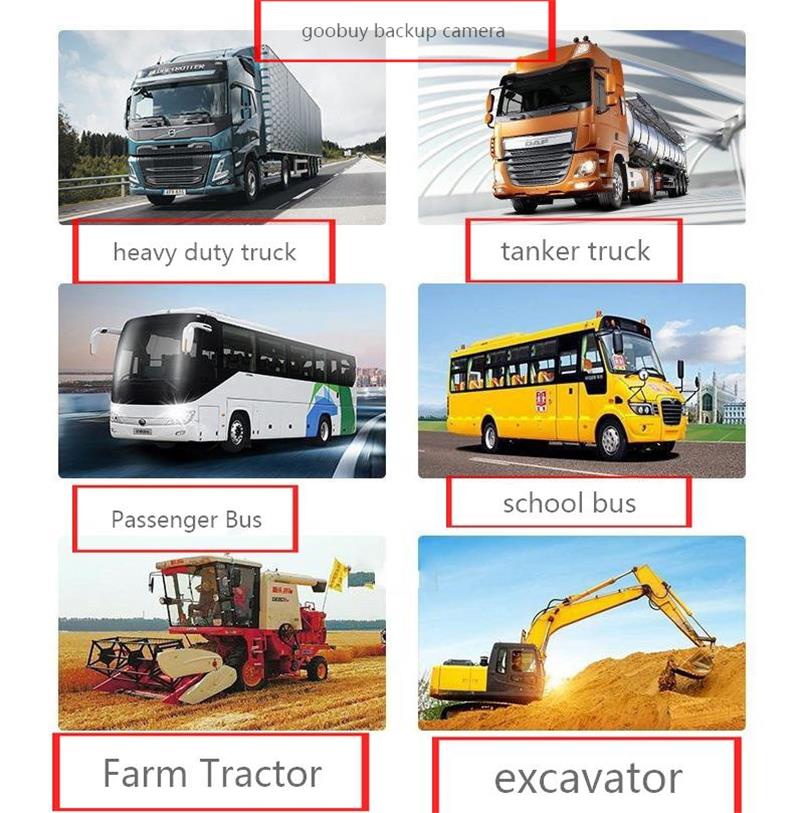 Questions and answer
1, Is Blind Spot Monitoring worth it?
To us, blind spot monitors make a lot of sense if you're in a big vehicle, if your car has larger-than-usual blind spots, if you can be easily distracted by kids, or if you spend a lot of time driving at high speeds on the highway.
Recently we also launch All in one DMS+BSD+DVR and AI Camera with BSD
2, Do blind spot mirrors really work?
A: Yes, they are. When you install the correct size for your side mirror and know how to use it, it will help you maintain road safety. A blind spot mirror enhances the effectiveness of a side mirror by allowing you to see the blind spots. Meanwhile if your truck or bus have been equipped with Blind Spot Camera, which will make you more release and receive related notice easier, more safety!
3, How do you check your blind spot while driving?
Anytime you're changing lanes or merging, you'll want to check for any car blind spots in your driver view first. Flip on your turn signal to let other cars know you'll be moving over, and check your rear mirrors and side car mirrors. Finally, you'll want to do a quick shoulder check one last time.Now you install our BSD Camera and connect with your Mobile DVR, You can receive alarm or voice remind fastly and easily than without
4, When should you check your blind spots?
Check your blind spots when moving left or right - for example, when changing lanes. Also, remember to take extra care on busier roads where it's more likely that a pedestrian, cyclist or car could slip into your blind spots.
5, What is the largest blind spot on your vehicle?
Your largest blind spots are usually located on both sides of your vehicle, towards the back — but other blind spots occur when your view is blocked by your windshield pillars, rear- or side-view mirrors, headrests, passengers, or that dining table you're transporting
6. What is a truck's blind spot called?
No Zones
A truck's blind spots are called No Zones. A No Zone is the area around the trucks where your car is no longer visible or you are so close that the truck can't stop or maneuver safely. In both cases, when you are in a No Zone you are in much greater danger of getting into a collision.