Product Name: China Ultra 4K Auto Iris 5X Zoom Lens For Varifocal CCTV Camera and Industrial Zoom Camera CS-mount
Product advantage:
1, High performance 12Mega-Pixel DC Iris Varifocal Lens CCTV
2,3.6-18mm Manual Focusing Manual Zoom Lenses
4,Multi-layer coating, with higher transmittance and effective suppression of stray light
Use high refractive index and low dispersion precious glass, high resolution imaging optics
5, Applied to 1/1.8" high pixel CCTV Zoom camera and Industry Varifocal Camera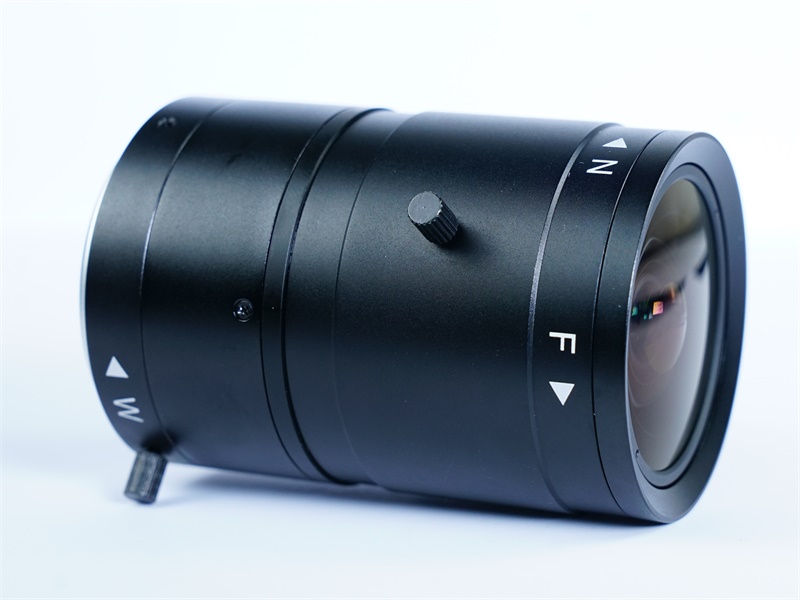 Product technical Specification of 3.6-18mm 5X Zoom Lens CS Mount
| | |
| --- | --- |
| Product Model | NWA-3.6-18mm-CS |
| Image Cmos Sensor Format | 1/1.7 inch |
| Photo Resolution | 12 Mega-Pixels |
| Focal Length | 3.6-18mm Manual Zoom 5X |
| Aperture | F1.5(MAX) |
| FOV(D×H×V) 1/1.7'' W | D156°/ H111°/ V80° |
| FOV(D×H×V) 1/1.7'' T | D38°/ H30°/ V23° |
| TV Distortion 1/1.7"(W) | Optical -76.00% y=4.7mm TV -28.00% |
| TV Distortion 1/1.7" (T) | Optical -3.37% y=4.7mm TV -1.20% |
| Focusing Range MOD (Minimum Object Distance) | 0.3m ~ ∞ |
| Flange Distance | 12.5㎜ |
| Operation Mode- Focus | Manual with Lock |
| Operation Mode –Iris | Manual Variable |
| Operation Mode-zoom | Fixed |
| TTL | <=96mm 77.75mm |
| Mount type | CS mount |
| Relative illumination | 45%(W)/80%(T) |
| Filter Thread | / |
| External Dimensions(mm): | ∅50*L78mm |
| Structure | Full Glasses Lenses+Metal Barrel |
| Working temperature | -10℃~+50℃ |
| Storage Temperature Range | -20℃~+60℃ |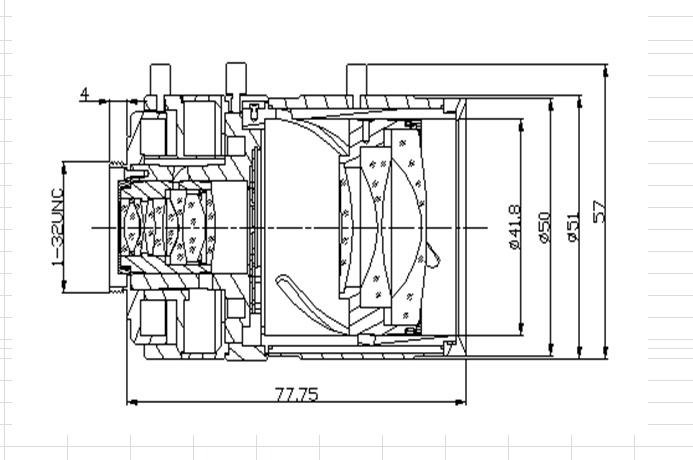 Product Application of DC Iris Varifocal Lens Industrial Camera
Industrial cameras are suitable for fruit sorting, automobiles, pharmaceuticals, mining, PCB boards, hardware, connectors, FPC, textiles, tickets, various visual industrial inspections, digital magnifying glasses, medical research, criminal investigation and other fields. It is especially suitable for on-line inspection of the flatness and plane coplanarity of connectors, connecting terminals and IC pins. It is maturely used in various fields such as text recognition, face recognition, QR code scanning, high-speed camera, document shooting, and industrial vision inspection. Teaching and research, medical testing, etc., industrial automation, teaching and scientific research, medical care, intelligent transportation, agriculture and forestry, 3C electronics, new energy vehicles, medical equipment testing, food machinery, intelligent logistics, etc.
CUSTOM-MADE MACHINE VISION LENS / FACTORY AUTOMATION LENSES
Goobuy provides a selection of various custom options for new and existing Industrial Camera Lenses. We also welcome any unique or personalized requests, new idea, new technical drawing, New Design, development, prototyping, and mass production are offered at reasonable competitive prices and fast R&D time of course reliable quality.
Customization options include, but not limited to:
Specific cmos sensor requirements, Focal Length ( fixed or Manual Zoom Varifocal) Auto DC or Fixed Iris Aperture, different angles of view FOV, infrared solutions, High/low temperature rated, MTF resolutions, Distortion, TTL, OBFL, Mount type, Focusing type, MOD, Lens Dimension, Lenses Structure etc. Welcome to send us your technical drawing or request or share more details with us to
discuss then evluate it for Customization
About US
we are Chinese professional Industrial Lens, Glass Lens and M12 optical Lens suppliers where have South Korea, Taiwan and Japan Imported Optical Lens Manufacturing Machine and Fully Automated Lens Assembly Machines also Glass Lens Manufacturing Equipment.
Product passed CE, RoHS, REACH Certifications and factory with IATF16949 Approval. Main Lens cover Car camera Lens (Lens Automotive),CCTV Lens, Fisheye Lenses, Zero Distortion Lens, FA Industrial Lens, Machine Vision Lens, Standard M12 camera Lens, Varifocal Lenses etc,of course we provide Lens Shop Online here, Wholesale or retails or Agent and Custom Made Lense