Product Name: China Shenzhen produced #304 Stainlenss Steel Anti Explosion Camera For Truck and Oil Tanker and Dangerous Heavy Duty Trucks
Product Advantage:
1. Extremely strong housing. 304 stainless steel housing prevents camera from explosion. Inside parts and outside parts (harsh environment) will not affect each other.
2. 1080P AHD Resolution. 2MP resolution provide good view for the driver or the monitor to see clear. With clear "eye", they are more safety, as well as the passengers.
3. Full view for your vehicles, including front view, side view, and back view if need. Four cameras can work at the same time. No afraid of blind point. Keep the people around your vehicles safety, as well as your safety.
4. Waterproof cameras. This camera is IP68 waterproof. If you need higher level such as IP69K, we can change a heavier one for you. Excellent waterproof level can allow cameras working well outside, even in rainy or foggy days.
Fireproof+Waterproof+Explosion+Dustproof Cameras For Tanker Truck Vehicle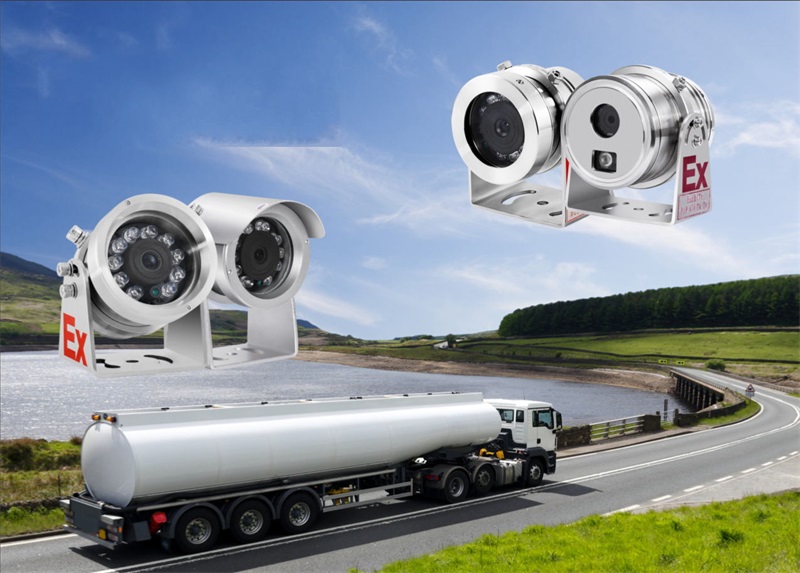 Product Material:
high quality Carbon steel(optional to select to use stainless-steel material in corrosion environment)
Explosion proof camera
Cgrade EX-proof, night vision, waterproof
Explosion proof mark: ExdIICT6
Ideal for oil tank truck
The explosion-proof performance accord with GB3836.1-2000 << Electrical apparatus use general requirements:Part1,which used under explosive gas atmospheres environment>>, GB3836.2-2000 << use explosion-proof electrical equipment under explosive gas environment : Part 2, Exd explosion proof "d" >> standard and make Exd explosion proof structure.
Explosion-proof level :
ExdⅡCT6 / ExdⅡBT6
Use unique special explosion proof glass, high light flux rate,avoid infrared light spot
Nanometer invisible features, rain wiper functions,non-stick water,non-stick oil,Exclusion of dust, High hardness and high quality carbon steel material, surface coated processing technology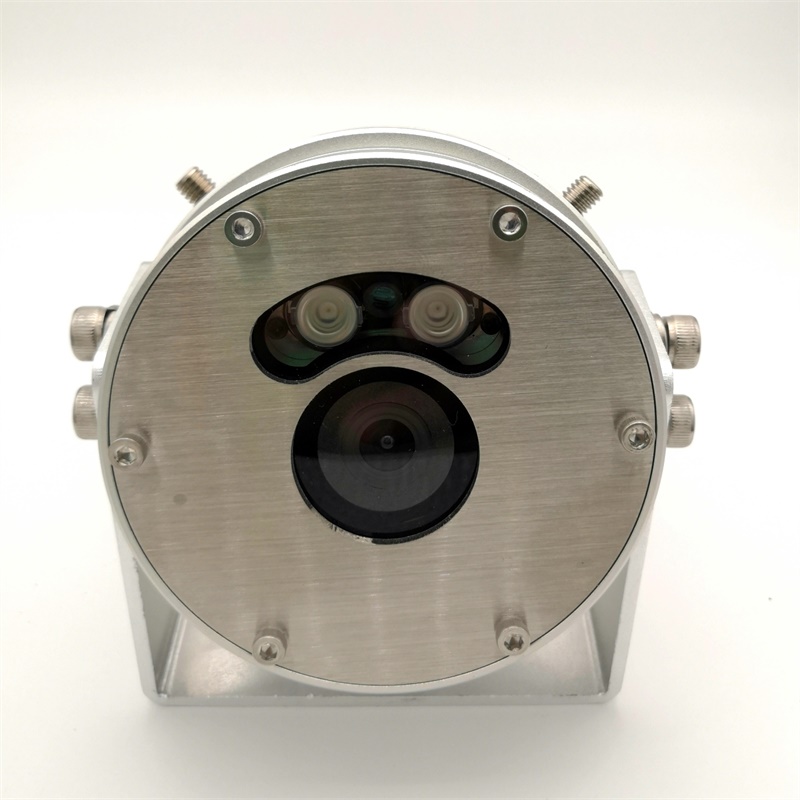 Product Specification of Vehicle Explosion Proof camera
| | |
| --- | --- |
| Item Name | Technical specification |
| Product Name | Multifunctional FULL HD Fireproof Explosion-proof camera For Tanker |
| Imaging CMOS | ½.7" color CMOS |
| chipset | F22+V30E(FH8532E) |
| Pixel | 2MP |
| Video resolution | 1920H*1080V, 1080P@25fps |
| signal system | 50HZ |
| Minimum illumination | 0Lux (night vision fill light) F 2.2 |
| Shutter speed | 1/50 sec-1/100000 sec |
| Day and night conversion mode | Switch IR-Cut day and night |
| Wide dynamic | Digital wide dynamic |
| BLC | automatic |
| Infrared distance IR | 20 meters |
| Pickup audio | no |
| Switch IR-Cut day and night | Support |
| Signal output | AHD |
| Lens feature | Standard3.6mm 2MP 1080P |
| temperature humidity | -20℃~+70℃ 0%-95% |
| power supply | 12V (wide voltage 9v-15v) |
| waterproof level | IP68 |
| Power (12v) | <4w (infrared start) |
| Net weight | Less than 2.0kgs |
| product material | 100% full Aluminum alloy, #304 stain steeless |
| Video output interface | 1.0Vp-p composite video output, 75 ohm, 4pin aviation cable |
| Product Size | 107*98*85mm |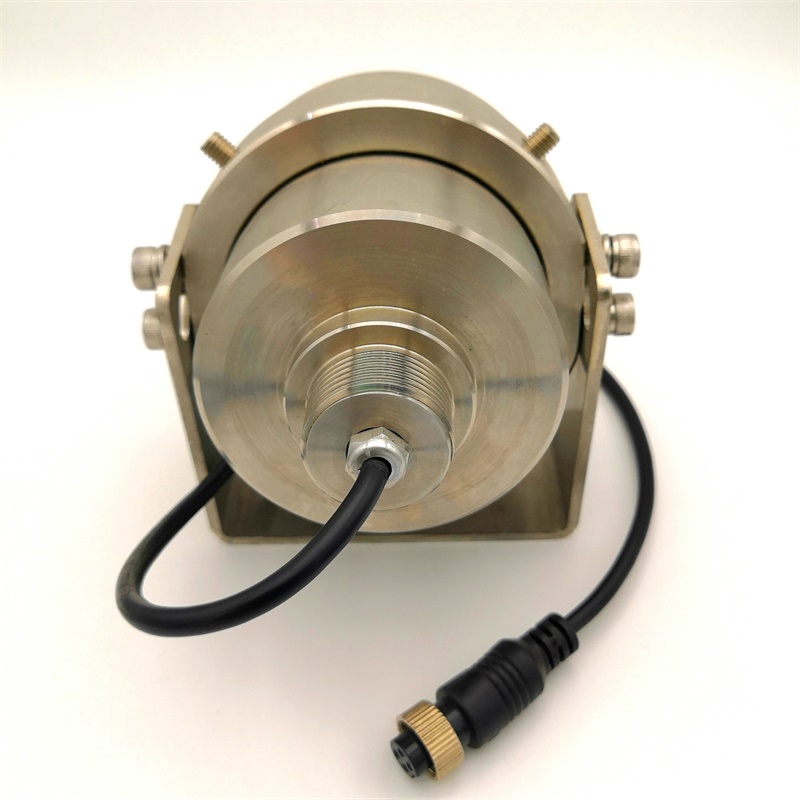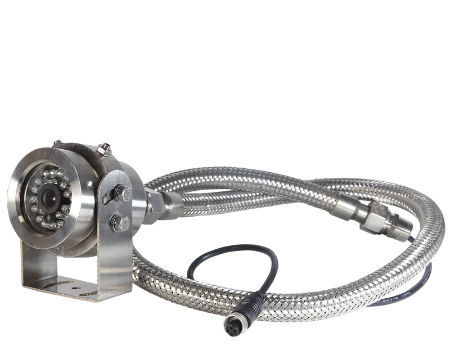 Product Features:
1, Stainless Steel Explosion-proof camera and infrared light integrated intelligent design, infrared light will automatically turn on when visible light is insufficient, automatic IR CUT day and night conversion,
2, Clear and detailed colors, lifelike high-quality images, greatly improved sensitivity
The latest fourth-generation wide dynamic technology, the dynamic range is greater than 75dB, the effect is very obvious
3, 3D digital noise reduction technology, increase the noise reduction processing of the original signal, the night image is clean and bright
4, Infrared visible distance of 25 meters, high-quality images can be obtained even in poor light conditions. Optical-grade high-strength, high-transmittance, ultra-white explosion-proof glass, with a luminous flux rate higher than 96%, completely eliminating infrared light halo
5, Nano invisible wiper, non-sticky water, non-sticky oil, repel dust
6, Aviation aluminum electric polishing process, beautiful appearance, explosion-proof, dust-proof, waterproof, rust-proof
304 stainless steel electroplating and polishing process, beautiful appearance, explosion-proof, dust-proof, waterproof, rust-proof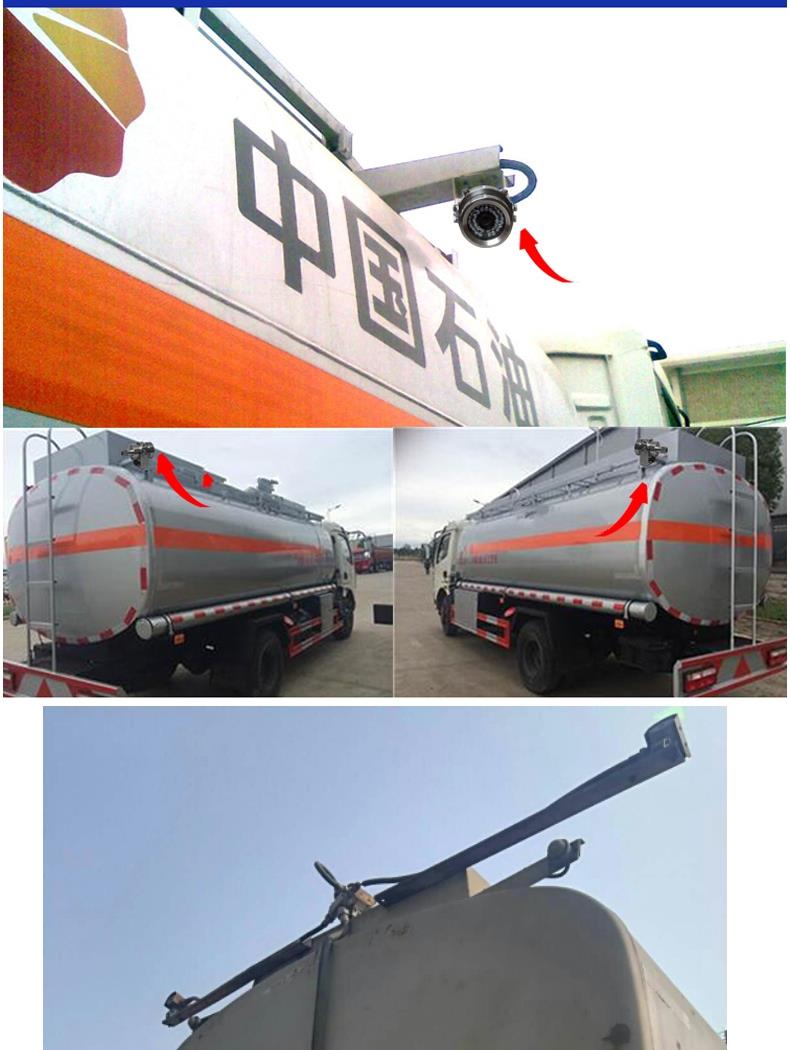 Product Application:
This 1080P Explosion-proof Camera is suitable for the factory with II A, IIB, IC grade T 1~T 6 groups of flammable gases, explosive mixtures formed by steam and air in Zone 1,Zone 2 locations and explosion hazard locations in Zone 20, Zone 21, and Zone 22 formed by the mixture of combustible dust and air. Such as petroleum, chemical, wharf, Oil depots, ships, drilling platforms, gas stations, mines, ports, aerospace, military industry, medicine, steel, fireworks production, machinery, food Places for processing and storage.
Chinese 1080P Explosion Proof Camera are widely used in oilfield, petrochemical, coal, shipbuilding, offshore oil drilling platforms, military, oil refining, chemical, electric power, aerospace, pharmaceutical, textile and other related industries.
Applicable to the petroleum and petrochemical, chemical, aerospace, military industry, dock port, medicine, paint, textile, brewing, printing and dyeing, food processing and other dangerous explosive environment.