Product Name: 180 degree Panoramic Lens Car Backup RearView Reverse Parking Camera with Night Vision Waterproof IP68
Fisheye Lens Panoramic Rearview Camera / Front/Side view 180 degree wide angle Reversing backup camera night vision 6V 12V park cam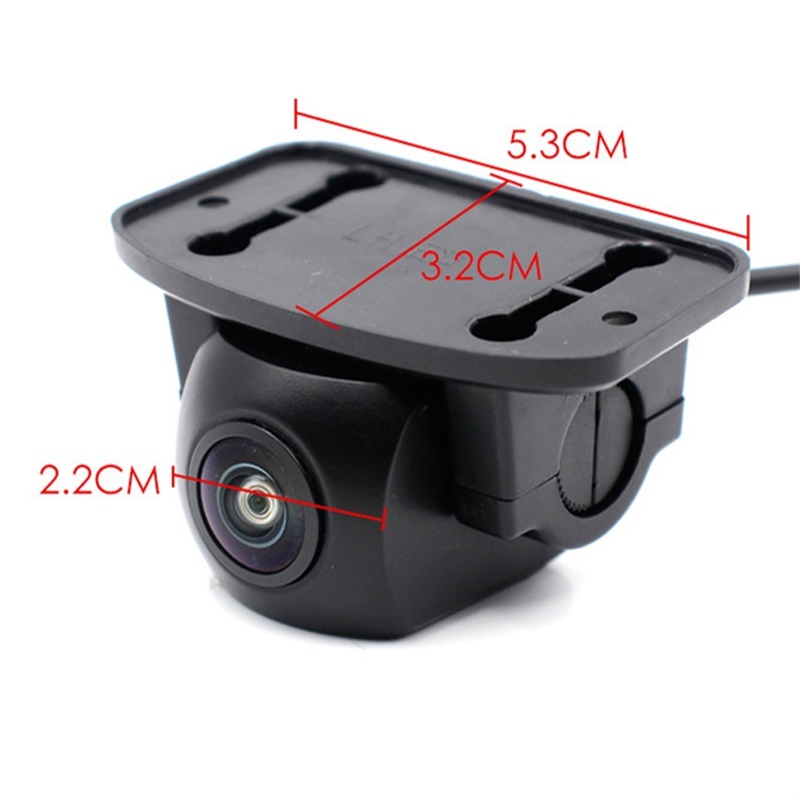 185 Degree Fisheye Lens + Starlight Night Vision CMOS Car Reverse Backup Rear View Camera CCTV Parking Camera Monitor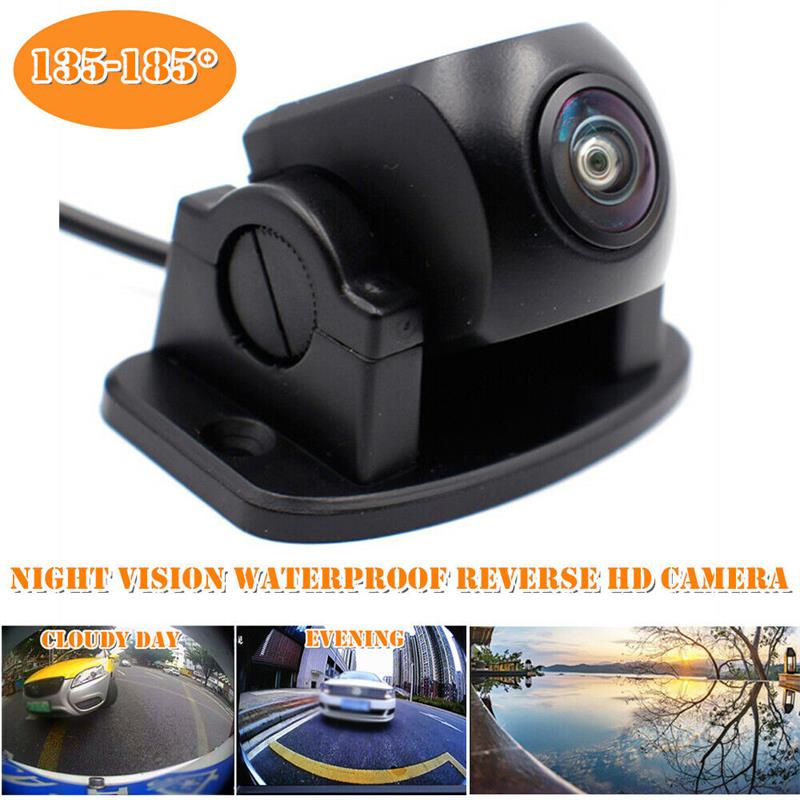 Product Specification of Panoramic Backup Camera
100% brand new and high quality, Support NTSC Video System
IP68 Waterproof, shock-proof and anti-jamming, Anti-Fog Glass functions.
Extra-low illumination of 0.1 Lux for clear night vision
Fits any car model. HD Real 180 Degree Angle Fisheye Lens.
Does not require path box, CANBUS, or OBD interfaces, contains built-in reverse tracking module
Imported chips CCD reversing track with excellent image clarity, stability, and night vision .
image recognition technology, precise trajectory reversing parking line .
Chip: GC2053 (ultra-clear night vision chip) insure Starlight Good Night Vision
Resolution: 1288*968
Working voltage: 12V
Viewing angle: horizontal viewing angle 135 degrees, diagonal 185 degrees
TV line: 800 lines
Working temperature: -30° C~70° C
Storage temperature: -40° C~80° C
Camera interface: AV interface or 4PIN BMW head
Video head interface: lotus head interface
Body material: plastic
Power cord: 1 meter
Video cable: 6 meters
Real 180 Degree Angle Fisheye Lens Dynamic Trajectory Parking Line Car RearView Reverse Backup Camera for Parking Monitor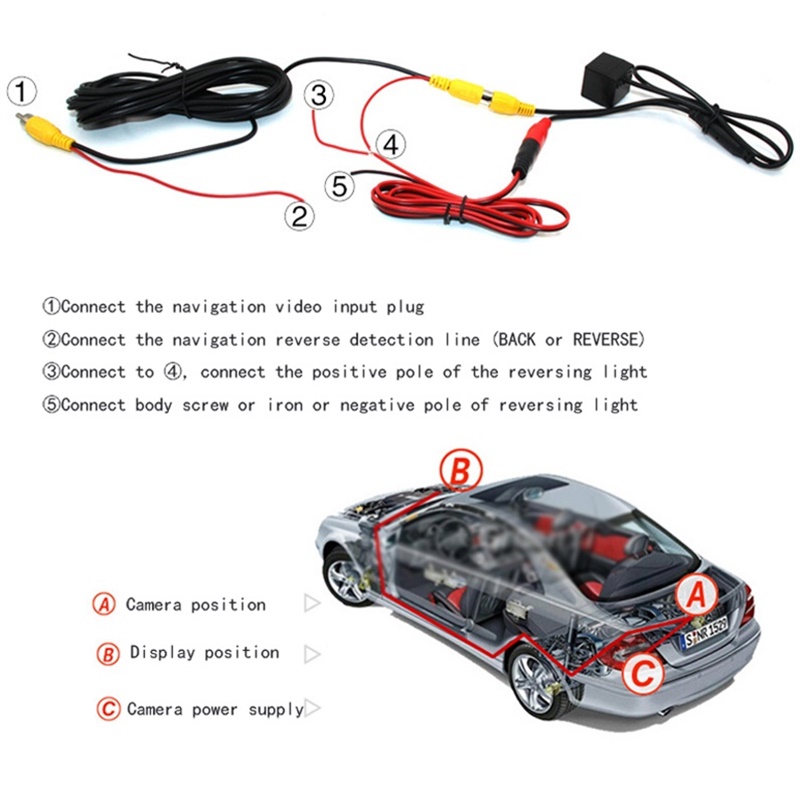 Package Included:
1 x Camera (with original package).
1 x Audio Cable.
1 x Power Cable.
1 x English User Manual.
There are 2 screw.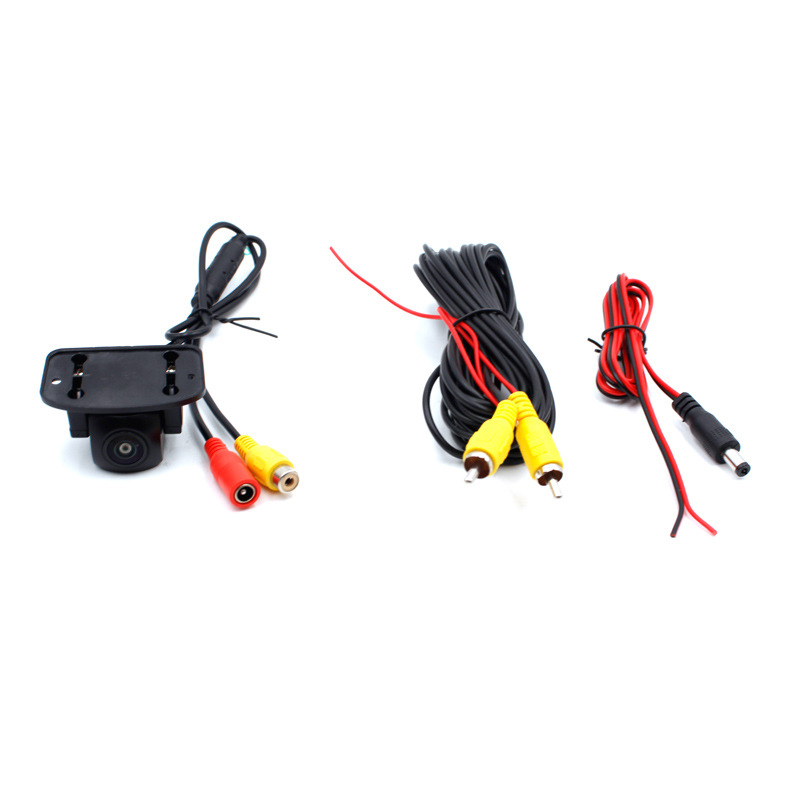 Product Application of 180 degree Panoramic Rearview Camera
1, 180 Degree Backup Camera work For Farm Tractor,Wheel Loader, Dumper, towed harvesters, combine harvesters, Agricultural Machinery,Forestry, Crop Sprayer, Cotton Picker
2. Fisheye Lens Backup Camera apply For Passenger Bus, School Bus, City Bus, Travel bus, Coach bus,Sightseeing Bus, Airport shuttle, Autobus, Double Decker Bus, Tourist Bus,Tourist Coach
3, Night Vision Backup Camera work and suit For Cab/Taxi,Ambulance,Fire engines,Lorry,Garbage truck,Safe transporter, Emergency Vehicle,Van,Trunk Sprayer,Mechanical Sweeper