Product Name: 720P Driver Fatige Status Monitoring System AI DMS Camera for Bus and Truck Driver
The Introduction of DMS system and DMS Camera
The driver monitoring systems DMS is to alert the driver when signs of drowsiness or distraction (smoking, phone-call etc) are detected. Drivers receive an audio warning, while fleet managers receive an alert - which can include a photo capturing the incident.
DMS Camera is an artificial intelligence AI device based on image recognition technology to monitor the driver's status and effectively perform sound and intelligent intervention on driver's fatigue state, distracted driving, dangerous driving behavior ,identification and other bad driving behaviors. For improve the fleet management and better manage the drivers, it can integrate with GPS tracker, Mobile DVR or other telematics via RS232 interface, and can send the pictures and videos to the platform when the events happened.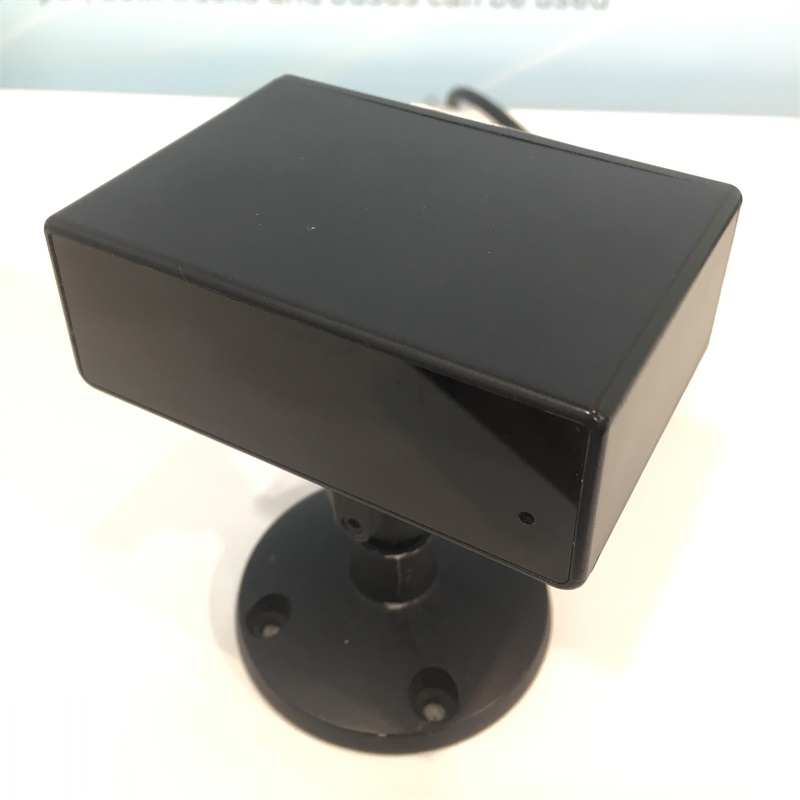 Product Feature of DSM Camera
1, Using 1 million progressive scan Cmos, professional face recognition chip
2, Support AHD coaxial HD output, effective pixel 1280*720
3, Using professional LEDs without red storms to effectively protect the eyes
4, Imported professional filter photosensitive film, wide channel recognition rate is high
5, Built-in special program for face recognition to assist in improving the recognition effect
6, Support DC5V-24V wide voltage, -40 degree to +80 degree working temperature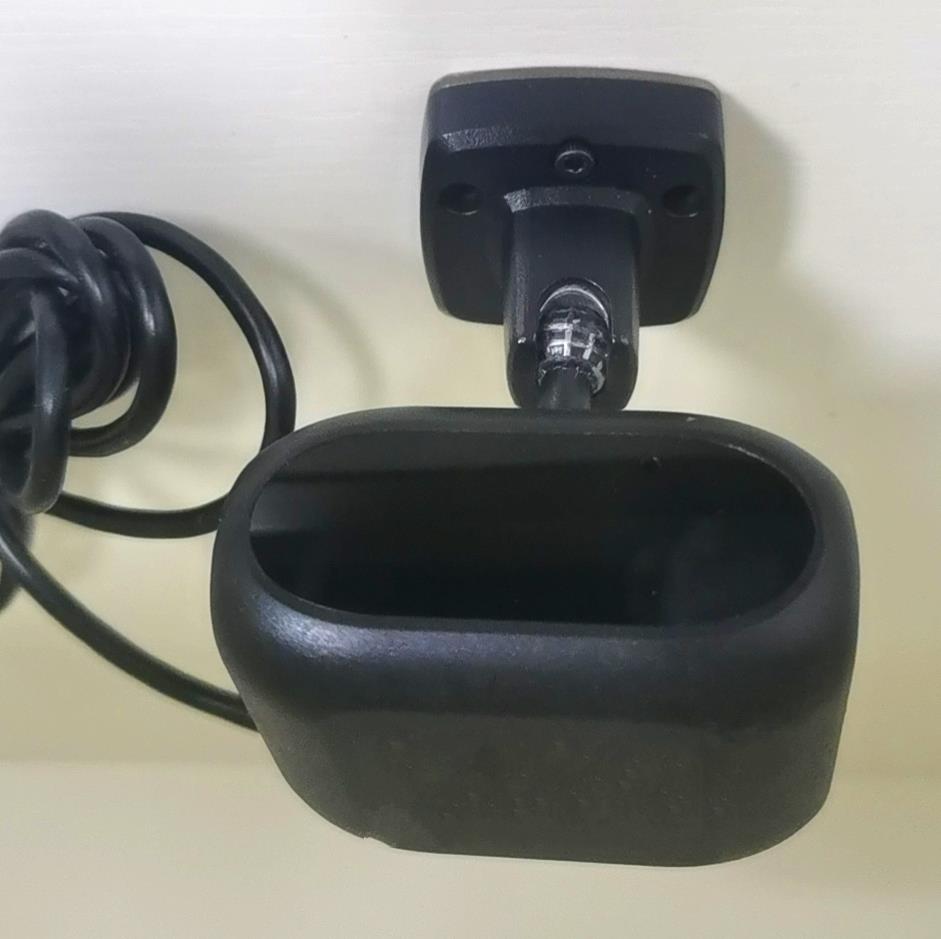 Main functions of Driver Monitoring Systems Cameras
(1)Fatigue driving: When the terminal detects the driver is closing eyes, yawning, overtime driving or other behaviors, the device would make a fatigue driving sound warning.
(2)Calling: When the driver is detected to answer the phone, the device would make a sound warning.
(3)Distraction: When the driver is detected not looking straight forward or bow his head, the device would make a sound warning.
(4)Smoking: When the driver is detected smoking, the device would make a sound warning.
(5)Lens blocking: When the camera video signal is detected to be normal but no facial features are detected, the device would make a sound warning.
(6)Infrared blocking sunglasses recognition: It can recognize if the drivers are wearing infrared blocking sunglasses in all working conditions, including but not limited to day, night, forward light, backlight, side light, shaded sunlight alternately flashing, vehicle vibration, etc.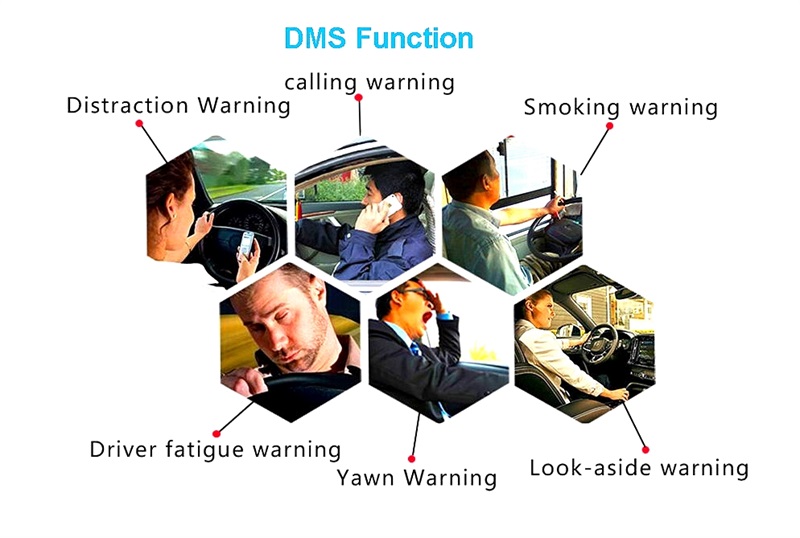 The DSM Camera Can detect Following situation:
1).Fatigue driving warning (eyes closing, yawning)
2).Distraction driving warning (Looking around)
3).Smoking warning
4).Calling warning
It detect distracted, drowsiness, Yawning, Phone use and smoking situation and give warning to driver to prevent accident
and give warning the situation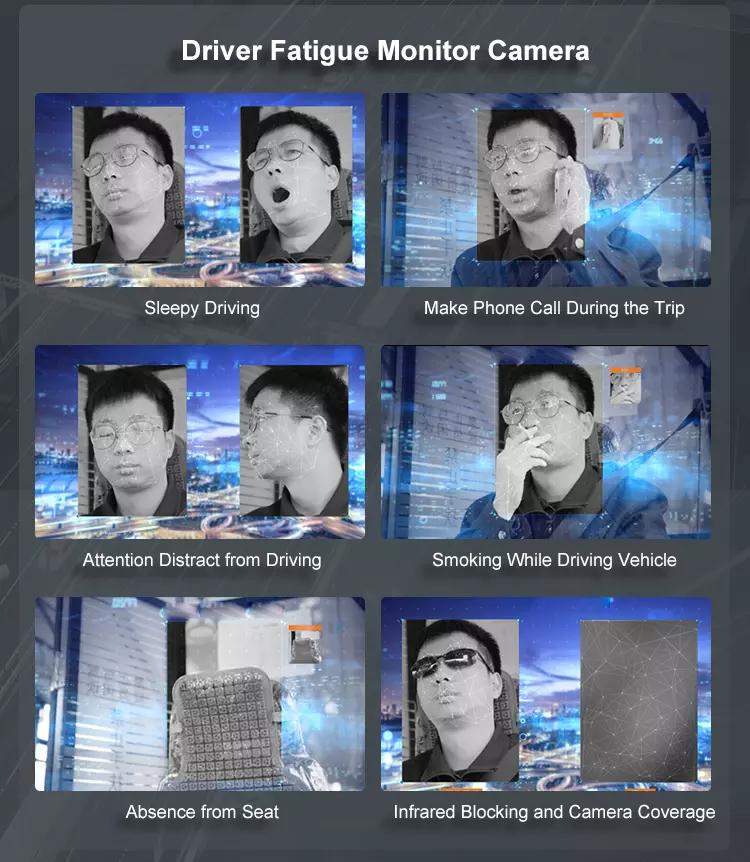 Product Specification
Cmos Sensor

GC2053 CMOS 1/2.9 inch

DMS software

The camera have built-in algorithm or program of various DMS detection System

Pixel size

2.8μm*2.8μm

Video Type

PAL/NTSC default:PAL

Effective resolution

1280(H)*720(V) 1 mega pixels

Synchronization system

Internal synchronization

Vertical sync frequency

50Hz / 60Hz

Minimum illumination

0.001Lux/F1.2

Video output

1.0vp-p, 75Ω

Gamma coefficient

0.45

AGC

Auto

WDR

No

Sound-to-noise ratio

More than 48dB

White balance

Auto

BLC

Auto

Optical lens

2.8mm or 3.6mm optional

f=2.8mm

f=3.6mm

HFOV

105°

80°

DFOV

125°

100°

Infrared light effective distance

1-2 meter

IR-CUT

no

Audio-MIC

yes

currency

DC12V 150mA±10% (IR LED light on)

Voltage

DC5-16V

Working Temp

-20°C~70°C , RH95% MAX

Storage Temp

-30°C~80°C,RH95% MAX

Net weight

60g
Note: DMS Camera could not work alone, it have to connect and work with MDVR or related Main Terminal that support or have function of Driver Monitoring Systems etc.
Product Application
AI DMS driver status intelligent warning terminal, built-in image intelligent processing core algorithm independently developed by our company, using the special camera to collect the driver's fatigue status, driving calls, yawning, driving smoking, looking around, and changing reminders. The image is analyzed and judged by the host core analysis board to realize the dynamic monitoring of the driver's behavior around the clock, and transmitted to the monitoring platform through the serial port external GPRS/3G/4G device. At the same time, the device prompts the driver to pay attention to the driving safety.
The Driver Fatigue Detection Camera can work for and used in Semi trucks, Commercial Truck,Tanker truck,Transport Logistics vehicles, Trailer, VAN,Articulated dump truck,Rigid truck, Truck-trailer combination, Longer Heavier Vehicles, Bulk truck, Container- / hooklift truck,Tipper truck, trailers and towed machines, Tipper, Skip Lorry, Sweeper,Hooklift,Quarry Dumper
Meanwhile For Heavy Equipment,Port Harbor Crane, Tower Crane, Container Stacker Crane Equipment, Material Handler, Excavator, Wheel loader,Crusher, Off-highway truck,Bulldozer, Vibratory Soil Compactor,Skid steer loader,Backhoe loader and other construction machinery, Telehandler,Crane Truck etc