Product Name: Dual Lens Reversing Camera RV Backup Camera Twin Adjustable angle Lens Rear View CCD Camera for Agriculture Machinery
Flipped and 180 degree Rotating Double Head Twins Lens RearView Backup Camera For Motorhome Bus Semi Truck Van RV with CCD IR Night Waterproof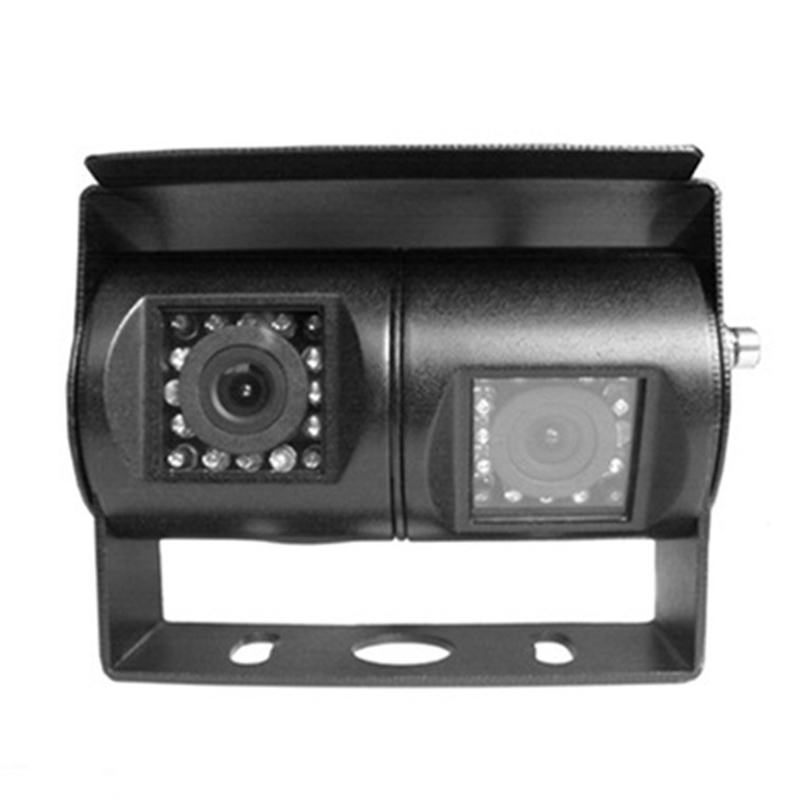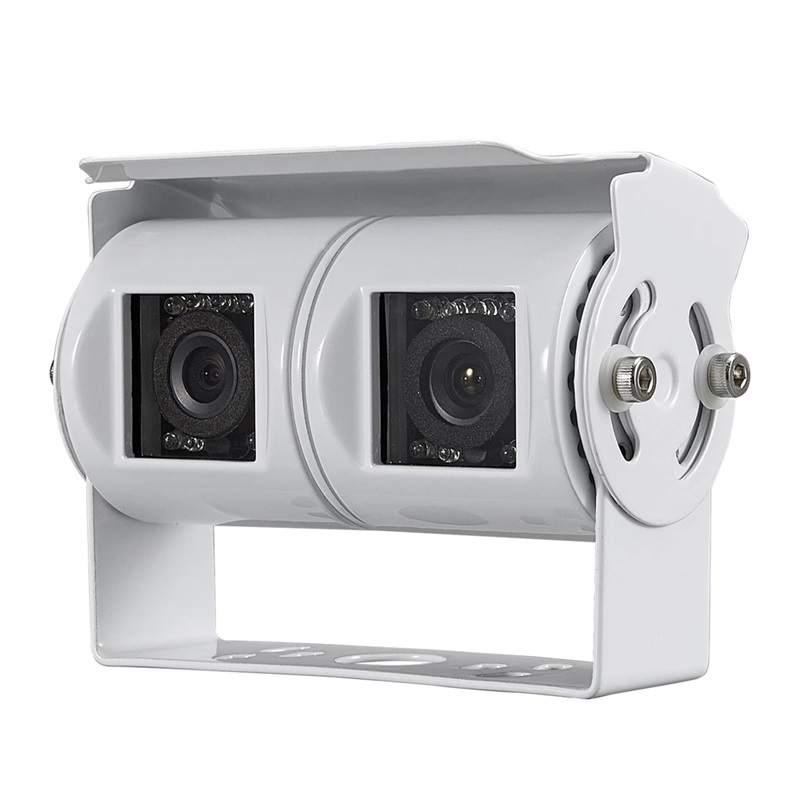 Product Feature:
For the RV Motorhome large vehicle, a single camera can only have the reversing aid function. But in the process of driving, driver cannot see through the middle mirror to know the rear situation, that's not safety enough while driving. Therefore, The twin lens / dual-lens camera coming out to perfect solve this problem.
Our premium, high quality, twin view mortorhome reversing camera offers a far superior view when reversing your motorhome compared to the more common single lens reversing cameras.
The Sharp twin lens camera allows for one camera to cover the general area behind the vehicle while the second one can be targeted towards the bumper of the vehicle for precise viewing when approaching an obstacle or tow.
The twin lens motorhome reversing camera image can be displayed on a choose of monitors, our most popular is the discreet dual view mirror monitor, or, if you prefer our dashboard mounted 7"monitor.
Our Dual Lens Backup Camera comes with two CCD Lenses encased in heavy duty zinc metal. The camera angles are adjustable making this camera perfect to face one down at the bumper and one out at traffic. They each have a viewing angle of 120° and 90° with 600TV lines for the best quality image. The Infra-Red Lights on each camera allow vision at night up to 20ft and with its IP68 rating, this camera is fit to ride out any storm.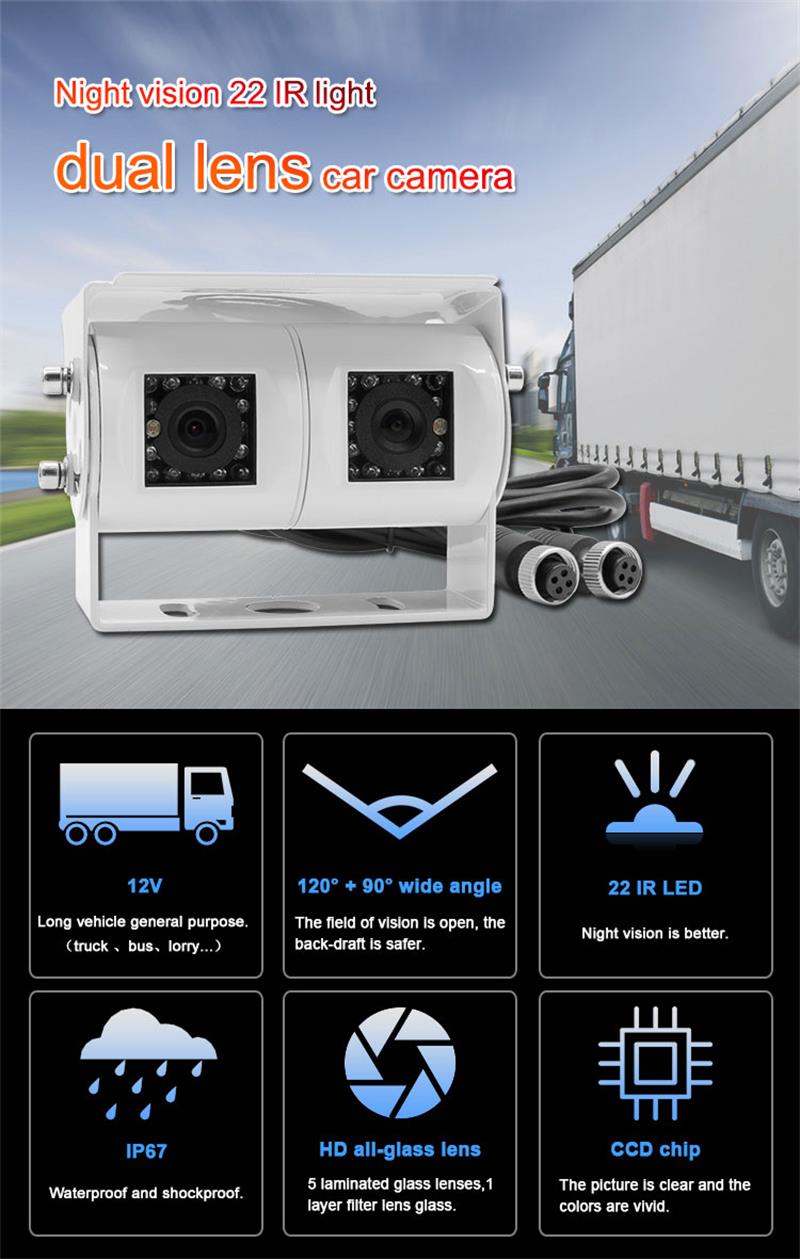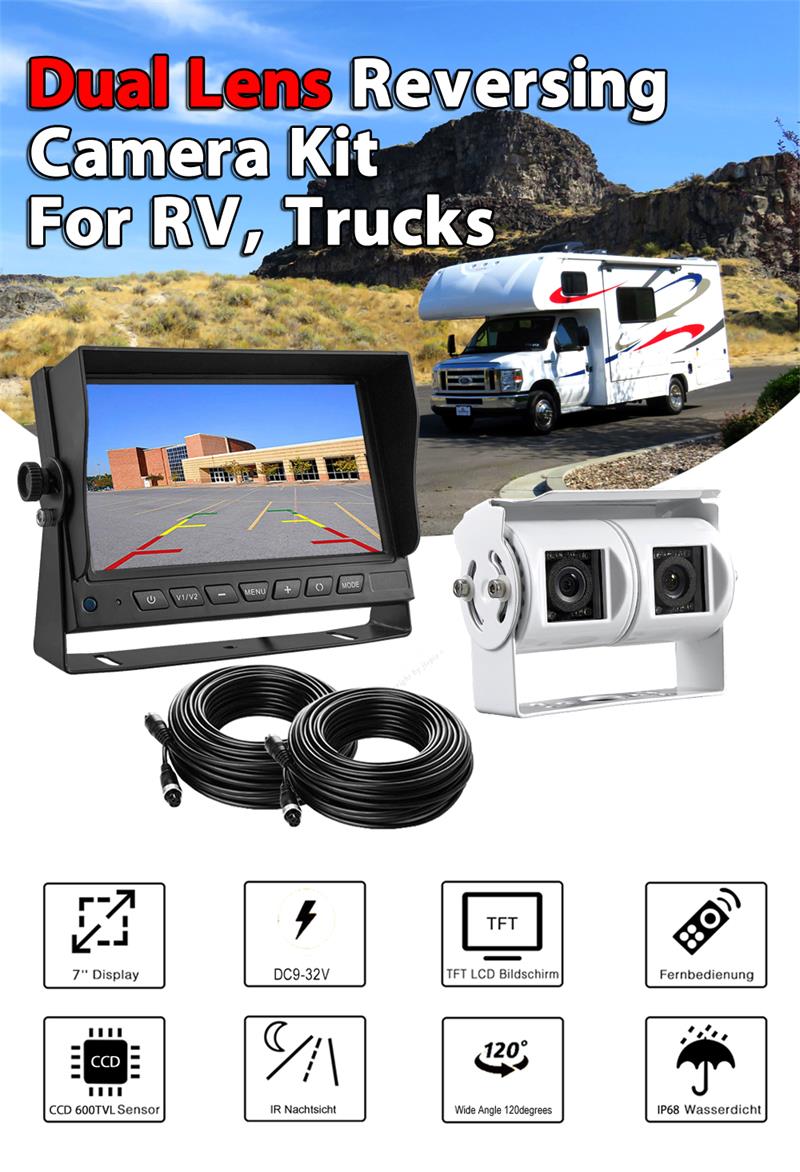 Product Specification of Twins Lens Rear View Camera
• Image sensor: CCD optional
• TV system: NTSC/PAL (NTSC)
• Image area: 5.961mm×4.276mm
• Voltage: 12V-24V universal
• Resolution: N:656(H)*462(V)/P:628(H)*586(V)
• Resolution: 600TV line
• Lens focal length and angle of view: 2.8mm 120°
• Waterproof rating: IP67-IP68
• Minimum illumination: 0Lux, with 9 IR lights
• Electronic shutter: 1/50 (1/60)-1/100,000 second
• Scanning system: 2:1 interlaced scan
• Synchronization method: internal synchronization
• Signal to noise ratio: greater than 48dB
• Video output: 1.0Vp-p, 75ohm
• Power supply: DC12V±10%
• Backlight compensation: fully automatic
• Automatic gain control: fully automatic
• White balance: fully automatic
• Working temperature: -20℃~+75℃ (RH95%Max.)
• Storage temperature: -40℃~+85℃ (RH95%Max.)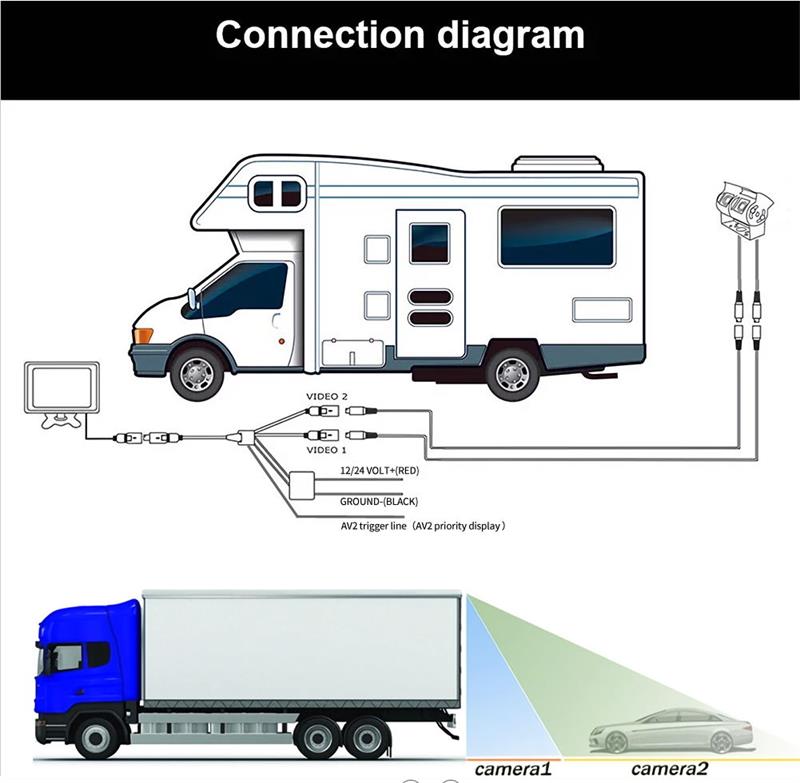 Twins Lens Backup Camera For Agriculture machinery, Truck Van RV CCD IR Night Vision Waterproof Kit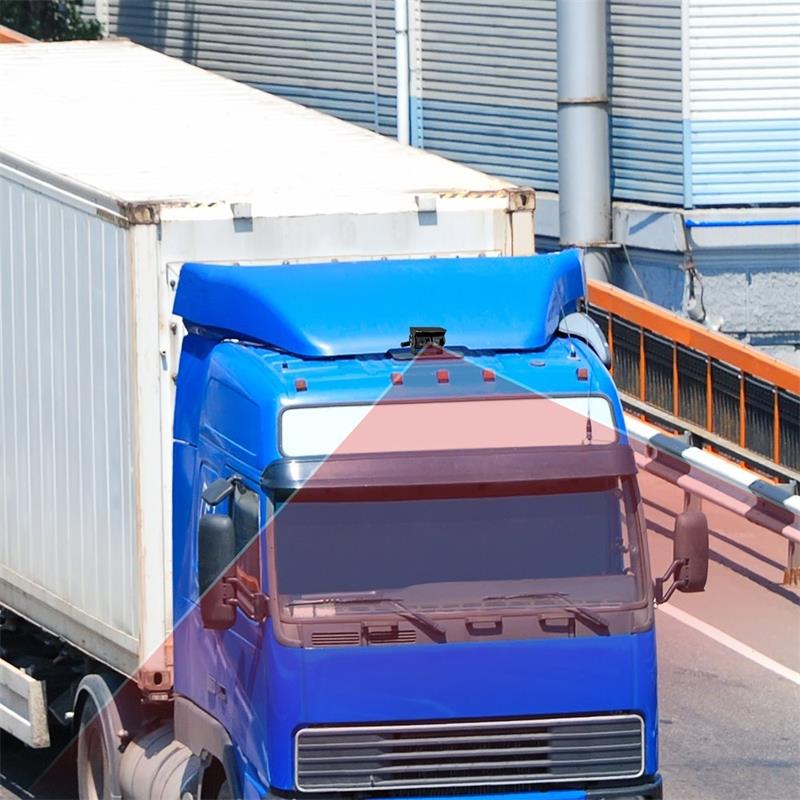 Product Application
1, Dual Lens Rearview Camera For Agriculture machinery
2, Double Lens Backup Camera For Semi truck and Heavy Duty
3, Twins Reversing Camera For Motorhome RV VAN Caravan
4, Twins Lens CCD Camera For Commercial Vehicles