Product Name: 7 inch Touchscreen Car Screen Display, Touch Car Rearview Monitor, TFT Color 7 Inch LCD Screen
Product Features:
1. Touchscreen 7 inch TFT LCD monitor, desktop holder or rack bracket optional
2. When you reverse/park your car, screen will be automatically cut off at the backup camera.
3. Support NTSC and PAL standard, wide voltage 9-35V
4. Foldable or desktop available
5. Help to provide increased safety for passengers, pedestrians and family members who happen to be around the moving vehicle
6. Easy installation and operation.
7. Applicable various of vehicles: Car, Semi truck, Crane, Motorhome, RV, mini van etc.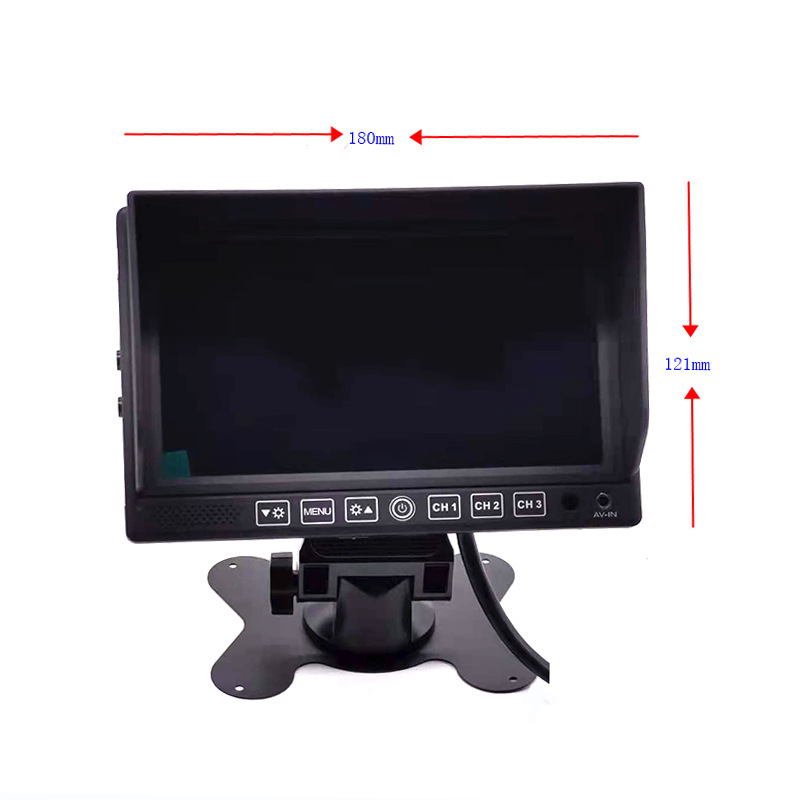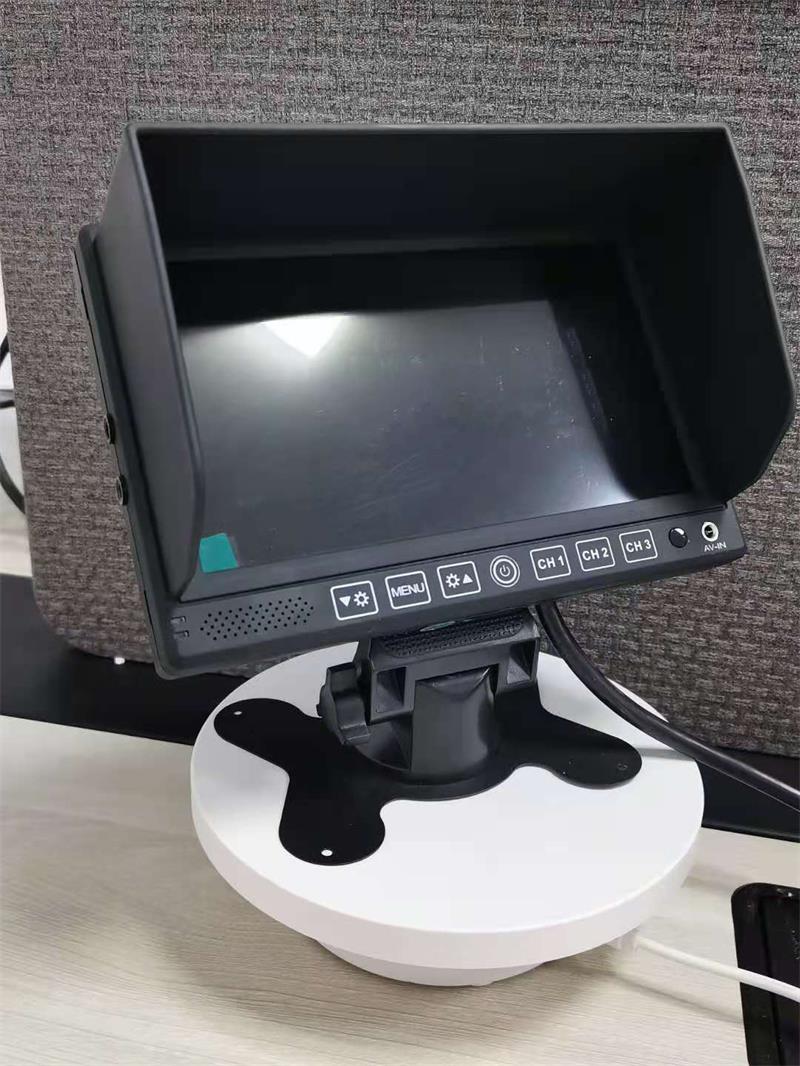 Product Specification of Touch Screen Truck Monitor
7-inch desktop car monitor (split sunshade)
Resolution: 800*R.G.B*480
Brightness: LED 400cd/㎡
Viewing angle range: left -70°, right -70°, up -50°, down -70°
Three video inputs, two audio inputs, one AV/IN
Three-way trigger sequence: V2>V1>V3
Built-in reversing ruler and reversing delay can be set
PAL & NTSC system automatic conversion
With light sensor function, the screen brightness can be automatically adjusted day and night
Power requirements: DC12V-36V input, DC12V power output
Appearance color: black rubber paint, button blue light
Standard configuration: butterfly stand/sun visor/power cord/remote control/instruction
Fan type/U type/suction cup/universal/ceiling bracket/partial dedicated bracket (optional)
4PIN aviation connector/RCA connector (optional)
Body size: 180*121*26(75)mm
Semi Truck and School Bus Monitoring System Traffic Camera Touchscreen Car Touch Screen Tft Color Vehicle Lcd Monitor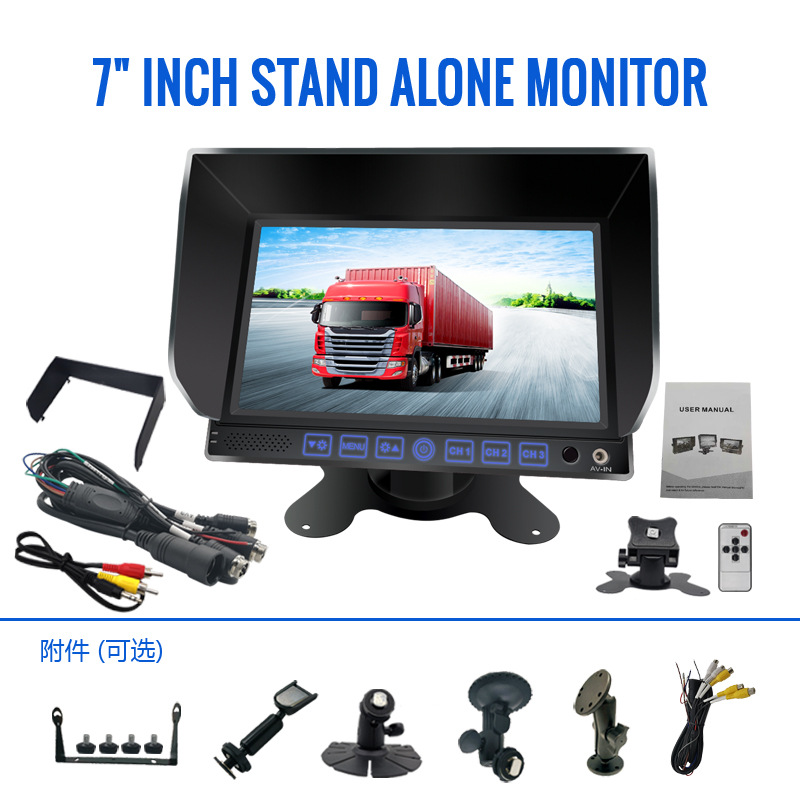 Product Application of 7'' Touch Screen Monitor Display:
1, Vehicle/truck and car and other Transportation - Marine, Air, Heavy Vehicles, Mining, Weigh Stations, Fleet Management, Telematics, In-Car Computing, Public Transit, Cargo
2, System Integration - Machinery Controls, Factory Automation, Environmental Monitoring, Home Automation, Military, Smart Home
3, This 7 inch Touch Screen Vehicle Monitor can connect and work with car/truck/bus rearview cameras to built up complete Semi Truck Cameras Monitoring Systems