Product Name: Multi-functional 4K HDMI USB Industrial Electronic Digital Video Microscope Camera For PCB IC CPU Phone
Soldering Repair, 4K Usb Industry Camera
Product advantages and Main Technical feature of Industry Microscope Camera
1,Original 1/2.33 inch 20MP Panasonic CMOS image sensor; Wider FOV than 1/3''
2,HDMI 1080P@60fps frame image output;
3,USB2.0 driver-free output 1080P 30 frame image output;
4, 4K video recording;
5,Max 48 million Photo/Image, JPG format, 20MP photo Resolution 5160x3870;
6,One-key freeze/thaw function;
7,Electronic zoom function;
8,Support manual/automatic exposure/one key exposure,
exposure compensation value adjustment;
9,Support manual/auto white balance/one-key white balance, red,
green and blue adjustable;
10,Provide 8 line drawing functions, line color, thickness and position are adjustable;
build in digital crosshairs and color control, add line in the pictures, freeze ,Mirror, Rotate, Negative
11,Provide center cross line display/close;
12,Support remote control operation, the picture will be clearer without shaking;
13,Support pre-setting parameter saving after turn off power;
14,Reliable quality Aluminum alloy shell processed by CNC precision milling technology;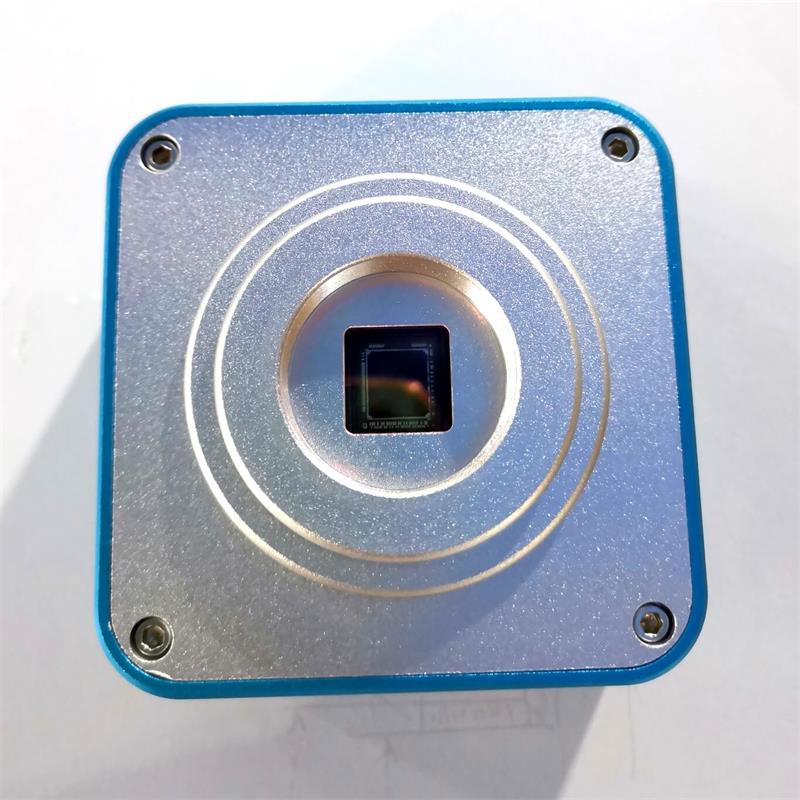 Product specification of Zoom Usb Microscope Camera
Cmos

1/2.33 inch Panasonic 20 million pixel CMOS sensor

Pixel size

1.335µm × 1.335µm

HDMI output

1920*1080@60fps, Scale 4:3, 16:9, 16:10 screens display

USB outpt

1920*1080/30 1280*720/30 640*480/30 320*240/30 (MJPG)

Simultaneous output with HDMI

Lens Mount

C/CS Mount

Photo size

48MP(8000*6000), 38MP 7168*5376, 26MP, 20MP 5120*3840

Video size

4K@25fps, 2.7K@30fps, 1080P@60fps, 720P@60fps

Video format

MP4

Digital Zoom

Support MAX 5X Zoom

Exposure

Auto/Manual/One key exposure

Exposure compensation

support

White balance

automatic/manual/one-key white balance, support RGB adjustable

Film and record

support

Storage

maximum support 64GB Micro SD/TF Card

Input voltage

DC 5V-12V 1A, Matching Power adapter: AC100V—240V@50-60Hz

Cross cursor

support 8 straight lines, horizontal/vertical lines,movable multi-colors, thickness and position are adjustable or remove

Center line

Support display or close available

language

English/Chinese

Remote control

Support remote control operation

Brightness control

Auto/manual

Color

Colorful or Black and White available

Mirror

Left/right, Up/Down

Scale mark lines

2 lines

Mono Negative

Support

Working temp

0℃ to 50℃

Net weight

250 gram

Gross weight

450 gram

Product size

68*68*47mm

Package size

145*130*70mm

HDMI interface

Standard HDMI output (Type A)

USB interface

Standard usb2.0 interface (Type B)

US Plug

Canada, India, Japan, Mexico, Thailand, the United States, the Philippines

EU Plug

EU Area and mostly European Countries ( except UK)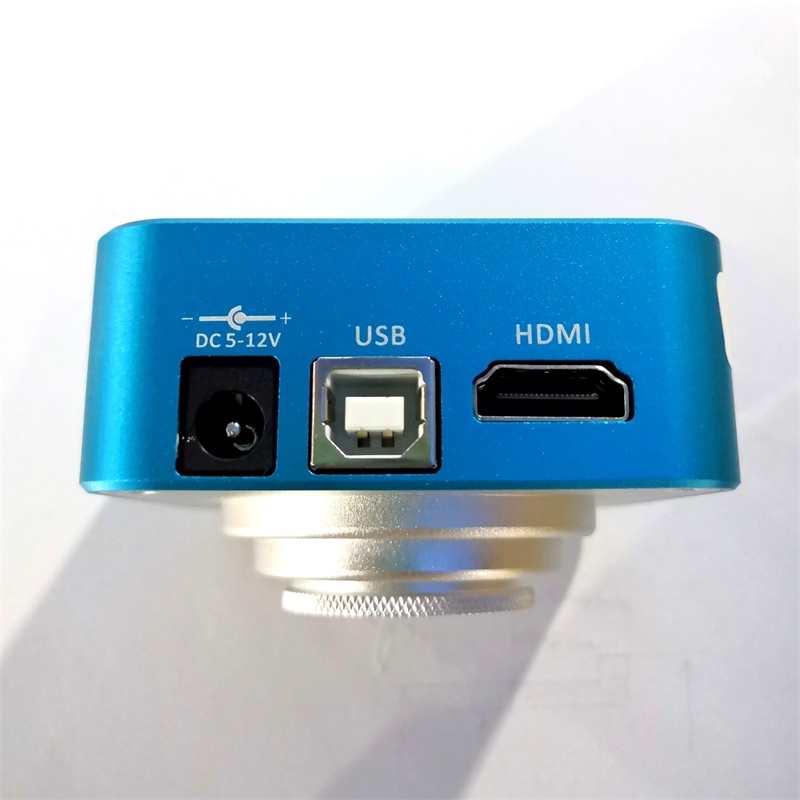 Note and Remarks:
1, Matching C-mount Lenses, please tell us your exact lens requirements
We have various C-mount Industrial Lens for selection
2, PC Support: For Windows XP/7/8/10 system
3, For USB output, its white balance, exposure and color adjustment are automatic, they can't be adjusted.
For HDMI output, the functions can only be adjusted while connecting with monitor,
if you connect the camera with computer, its function also can not be adjusted.
4, When use USB connection, please make sure no TF card in the camera, TF card storage is only for HDMI output.
USB output will be storage in PC.
Actual image of Usb Microscope Camera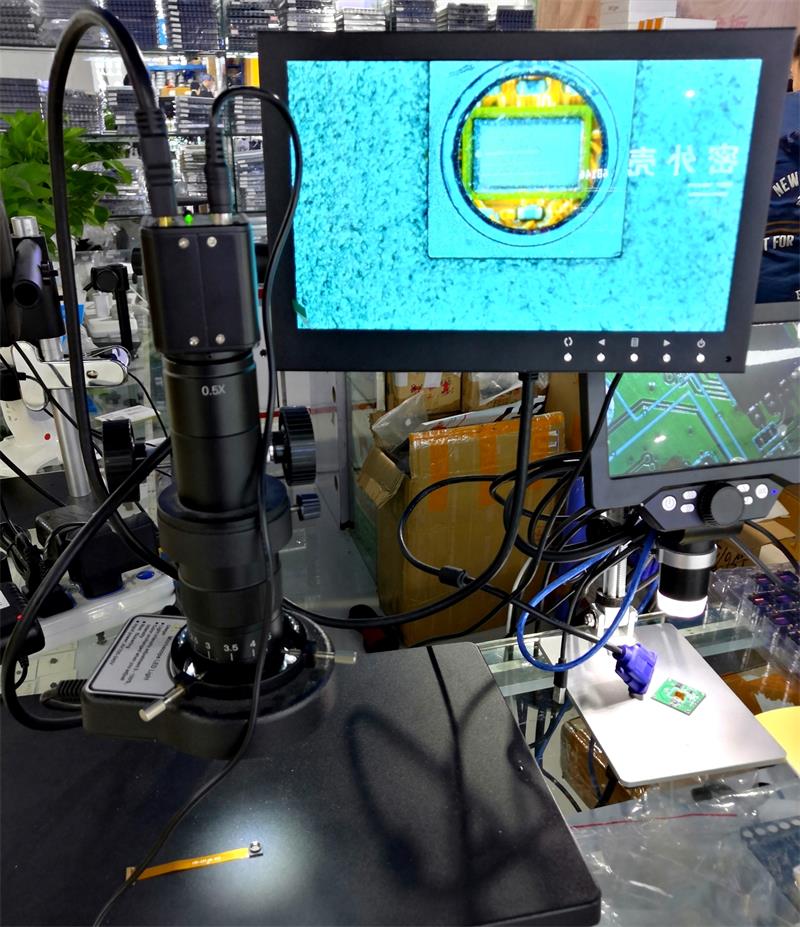 Zoom C-mount Lens work with Industry Camera For PCB
0.5X C-mount adapter
Zoom Ratio: 6.5:1
Objective Lens Magnification: 0.7-4.5X (approximately 10-180X on the display)
Size: Approx. 180 x 50 mm / 7.1 x 2 in
You also can select and change our other normal Manual Focus Varifocal Lenses to extend more application on our website too!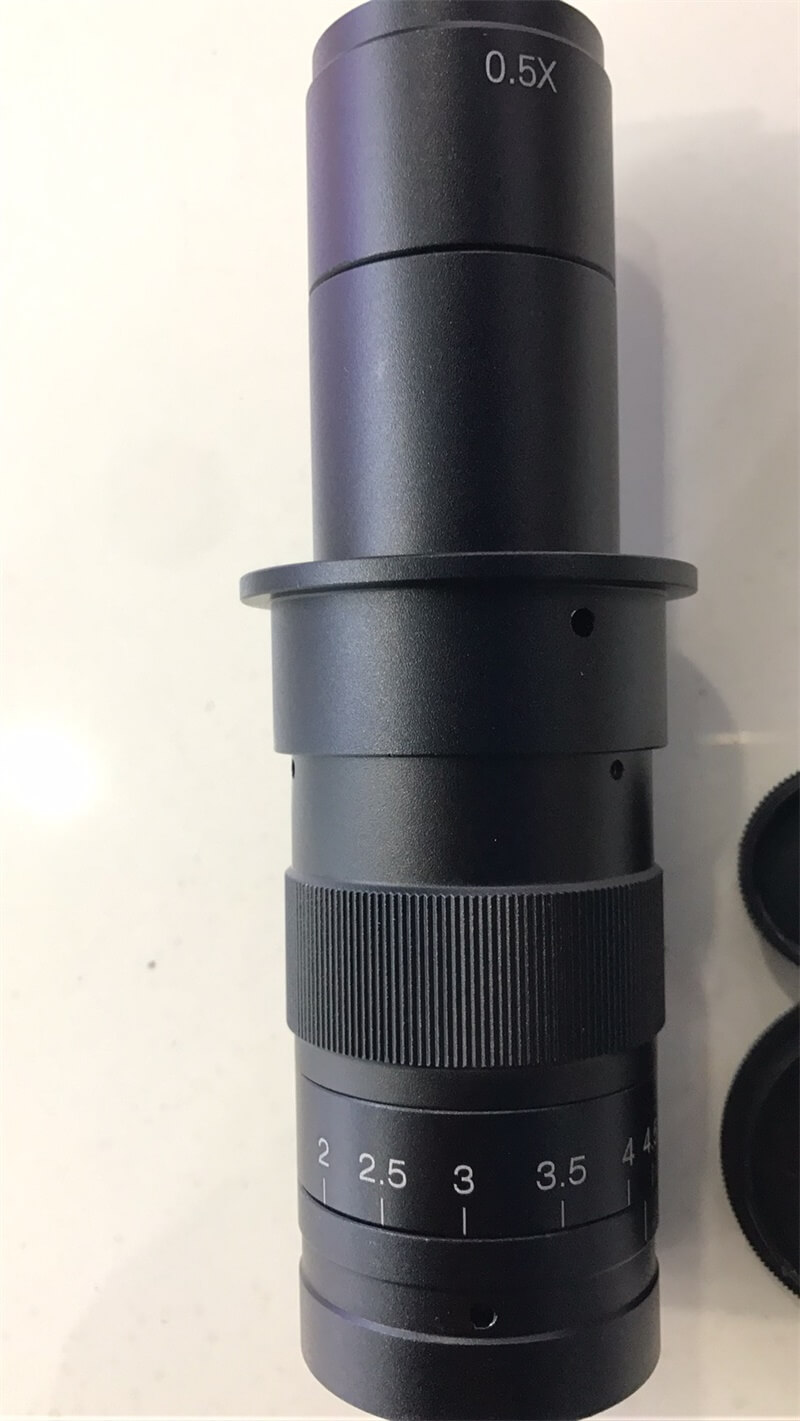 Package List
1 x 48MP Microscope Camera
1 x Power supply
1 x USB line
1 x Software DISC
1 x Remote Control
Product Application of 4K Usb Industry Camera
(1)Industrial equipments and Machines testing,
(2)Medical micro graphics and machine vision, Automobile Industry inspection
(3)Mobile Phone/PCBA Soldering Repair, IC CPU Soldering
Industrial camera applications
Industrial cameras are suitable for fruit sorting, automobiles, pharmaceuticals, mining, PCB boards, hardware, connectors, FPC, textiles, tickets, various visual industrial inspections, digital magnifying glasses, medical research, criminal investigation and other fields. It is especially suitable for on-line inspection of the flatness and plane coplanarity of connectors, connecting terminals and IC pins. It is maturely used in various fields such as text recognition, face recognition, QR code scanning, high-speed camera, document shooting, and industrial vision inspection. Teaching and research, medical testing, etc., industrial automation, teaching and scientific research, medical care, intelligent transportation, agriculture and forestry, 3C electronics, new energy vehicles, medical equipment testing, food machinery, intelligent logistics, etc.