Product Name: China Custom made Jeep Backup Reverse RearView Camera, Spare Tire Mount Camera for Jeep Wrangler 2007-2018 Waterproof Reversing Parking Aftermarket Camera Removable Guideline
Product Feature of Reverse Camera For Jeep Wrangler
1,Fixed mount rear view camera fits for 2007-2018 Jeep Wrangler. Please confirm the spoke of the wheels have a opening at 12 o'clock on the spare or this will not fit.
2,Available for OEM(factory) or aftermarket display. Includes a composite (RCA) connection to the video input on the aftermarket display & an RCA harness to connect to camera with the factory display(this connection requires dealer to reprogram)
3,HD color CCD with superior daytime and nighttime image crispness, you never worry about parking during night, cloudy, rainy day or in dark garage.
4,The security sensor camera designed with fully sealed glue filling craft, with International Standard IP69 Waterproof Property. And it is built in guide line/distance scale line on/off switch.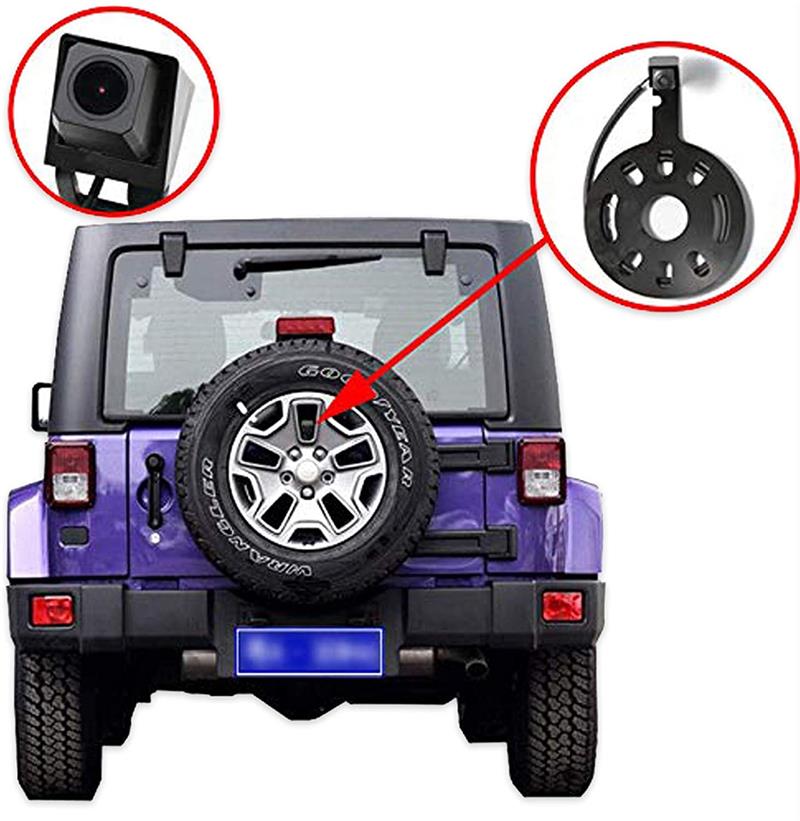 Product Specification
this Jeep RearView Camera Backup Camera is designed for Jeep Wrangler years 2007-2018
CAMERA SPECIFICATIONS
Resolution: 972(H) x 504(V)
Image Sensor: 1/3" CCD
Angle: 150° Wide View
Min Illumination: 0 Lux
Night Vision Distance: 35ft
Voltage: 12V
Waterproof Rate: IP68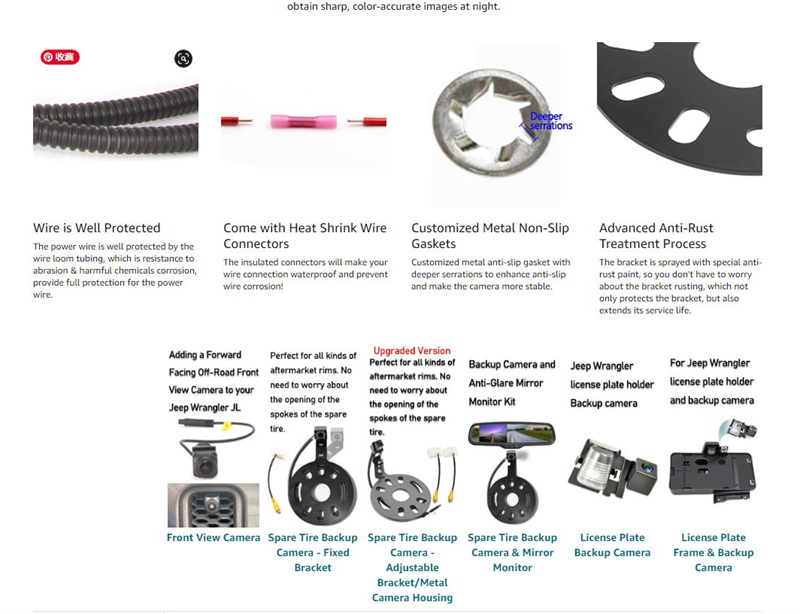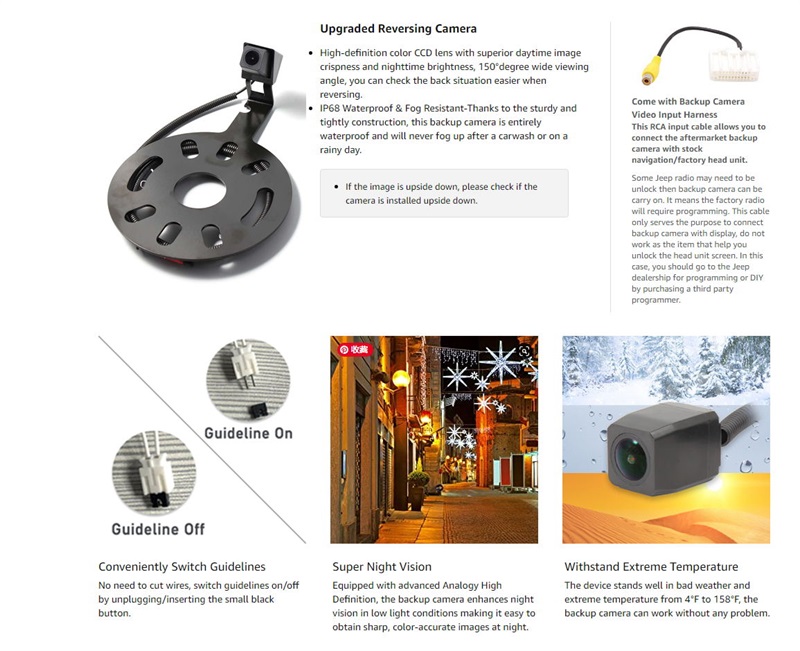 Installation Tips:
Camera cable connection:
1,with the arrows to align, it is tips for match between camera cable and the extension cable;
Camera power:
1,Connect the red wire from our extension cable to a 12 volt power source.
2,A detection wire on RCA side should connect to some radio which has a reverse wire
Aftermarket Display:
1, Use Camera RCA to connect aftermarket Display video input.
Included two kinds OEM Monitor Adapter: Allows the use of our aftermarket camera on OEM monitor systems. Works on:
JEEP Commander (2008-2010)
JEEP Compass (2009-UP)
JEEP Grand Cherokee (2008-2013)
JEEP Liberty (2008-2013)
JEEP Patriot (2009-2015)
JEEP Wrangler (2007-UP)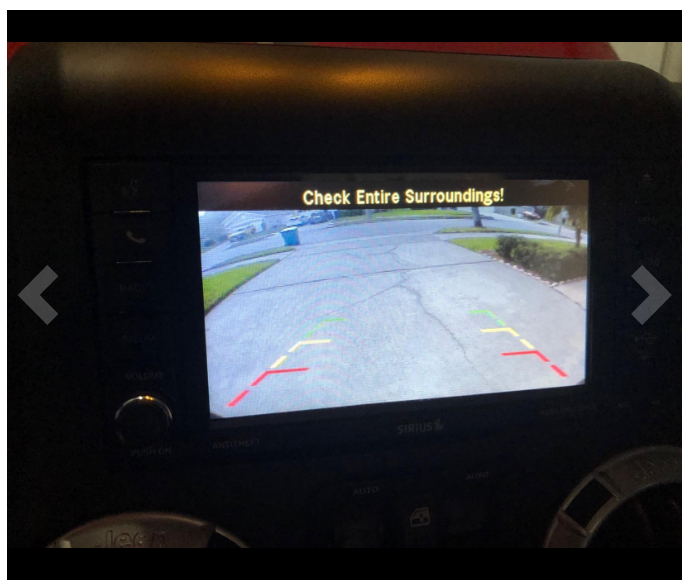 Product Specifications:
Requires CANBUS interface to operate, 22-pin GMLAN RSE harness
Retains factory backup camera when factory radio is replaced with an aftermarket radio
Note:
Some Jeep radio may need to be unlock then backup camera can be carry on. It means the factory radio will require programming.
This cable only serves the purpose to connect backup camera with display, do not work as the item that help you unlock the head unit screen.
In this case, you should go to the Jeep dealership for programming or DIY by purchasing a third party programmer.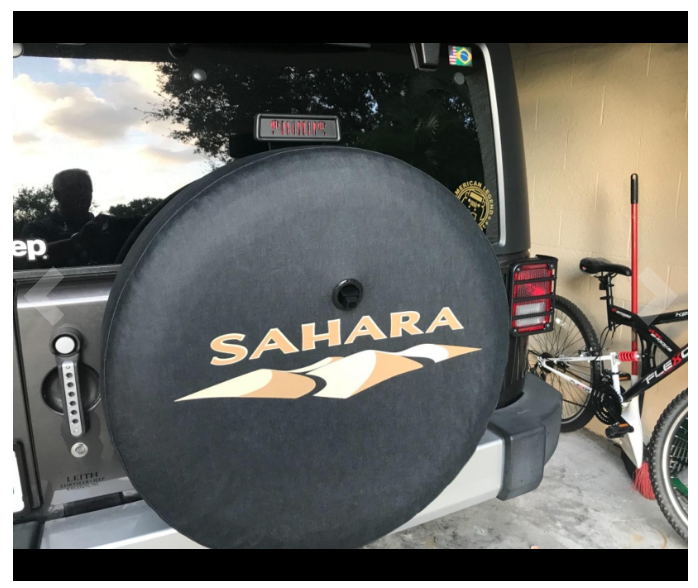 Package included:
Rear View Camera with 1m/3.2ft Cable
Tire Mount Bracket
6m/19.6ft Video Extension Cable
Adapters
Installation Accessories & Instructions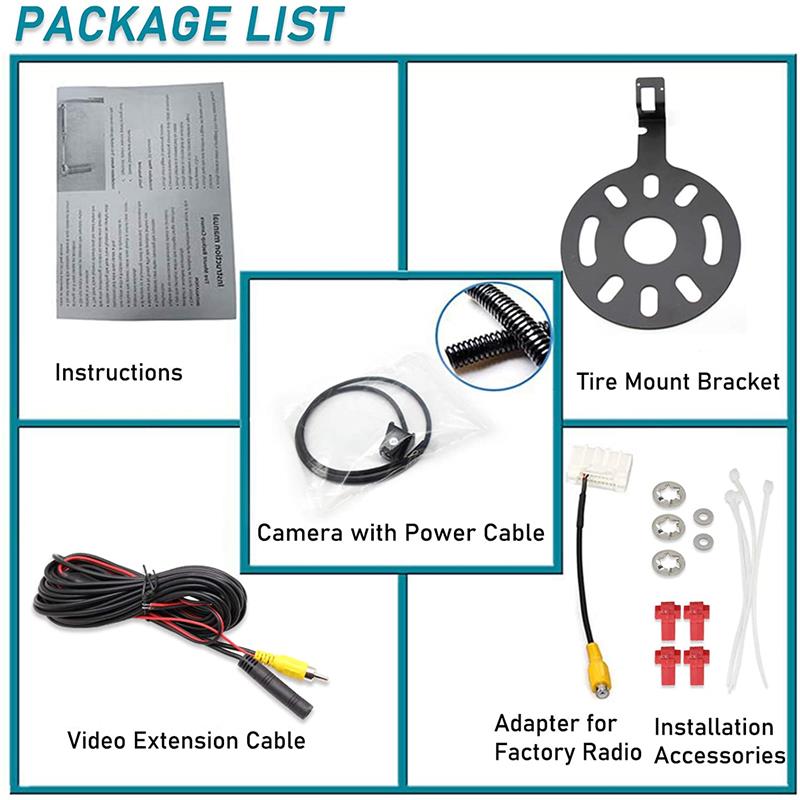 Product application
This wired Cmos Jeep Wrangler Backup Camera work and Fits for Jeep Wrangler 2007 2008 2009 2010 2011 2012 2013 2014 2015 2016 2017 2018